Böse Verhalten
One Sheet DVD Poster :
Lindsay Farris as Peterson.
Artists Description and general comments.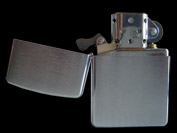 Klient : MEDiAKiN / Sterling Cinema Pty Ltd / Global Alliance Productions / Caldwell Entertainment
Anleitung : Lesen Sie Skript, Beobachtung zum Satz, Ich verwendete den Schwachsinnige Fotografen auf Satz.
Digitale Grafik : Ein Beispiel vieler Filmplakate entwarf in Adobe Photoshop für den Spielfilm: Bose Verhalten.
Anmerkungen : Laut, bunt, brutal und pointiert, ganz wie bei Vorbild Tarantino. Ein schräger, aber schöner Film, und ein potentiell kultverdächtiger dazu. ( videomarkt). Mit John Jarrat ( Wolf Creek ) und Roger Ward ( Mad Max) In dem sonnigen Strand-Städtchen Cecil Bay steht das Wochenende vor der Tür. Die Gesamtschule Jugendliche stimmen sich auf die Party ein, ein knallharter Geldeintreiber sucht den Mörder seines Sohnes und die Lehrerin freut sich auf ihren Seitensprung. Aber niemand rechnet damit, dass die psychopathischen Geschwister Emma und Peterson einen Zwischenstopp in dem Örtchen einlegen und ein Blutbad anrichten...Diese rabenschwarze Serien-Killer-Komödie steht mit spitzen Dialogen, frischem Soundtrack und Ausbrüchen roher Gewalt in bester Tradition der frühen Tarantino Filme und hat in ihrem Heimatland Australien bereits Kultstatus.
Recent updates may not appear in search query.
All names, characters, images and logos within the boundaries of this site are protected by copyright, and other intellectual property laws. All rights in relation to the products and creations identified within this website are owned by Anthony Marriott (Arkhamhaus Images) or the party designated as the owner of the rights. This site is © 1998-2017 Anthony Marriott. All Rights Reserved. There is no system of registration for copyright protection in Australia. Copyright protection does not depend upon publication, a copyright notice, or any other procedure. Copyright protection is free and automatic. While the copyright notice is not required for protection in Australia and in most other countries, it does notify people that the work is protected and identifies the person claiming the rights. In Australia, copyright law is contained in the Copyright Act 1968 (Cth) and decisions of courts. As a result of international treaties such as the Berne Convention, most foreign copyright owners are protected in Australia, and Australian copyright owners are protected in most other countries.