Sinbad and the Minotaur Poster:
141.4 x 100 cm (55.7 x 39.4 in) B0 movie poster
Artists Description and general comments.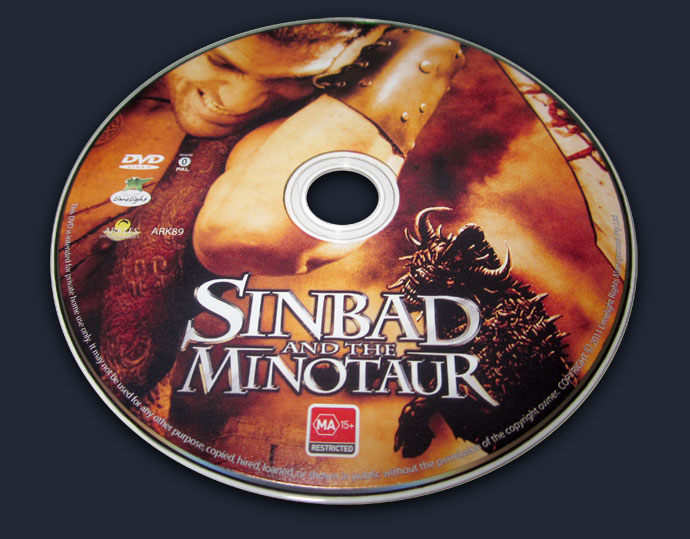 Client : MEDiAKiN / Limelight International Media Entertainment / American World Pictures
Brief : Artwork for Sinbad and the Minotaur from American and English posters and supplied as well as aprox 60 gig of on-set photos. Clients requested I emulate the english poster release. Create Theatrical Poster as well as Cover and Disc art for Australian DVD release.
Medium : Digital : Photographic illustration in Adobe Photoshop 2011 AD
Design Notes : B0 is a rare poster format that measures 1414 x 1000 mm (55.7 x 39.4 in) more often found as Japanese poster releases .In this re-imagining of Greek and Arabic folk tales, legendary voyager Sinbad (Manu Bennett, Spartacus: Blood and Sand) and his hearty crew of sailors and adventurers seek a long lost treasure. Sinbad, armed with rumors of ancient gold, finds himself sneaking into the desert camp of the evil sorcerer Al-Jibar. Hidden among the many relics is an ivory scroll case containing the logs of the pirate Captain Minos which will lead Sinbad to the golden head of the Colossus of Rhodes. Also in Al-Jibar's tent, Sinbad finds the captured princess Tara, taken and forced into Al-Jibar's harem. When a guard raises the alarm, Sinbad fights and escapes with both the scroll case and Tara in tow. Rounding up his motley crew, Sinbad, and the newest crew member Tara, set sail for the island hiding place of the treasure. Following in hot pursuit is an angry and humiliated Al-Jibar. On arrival Sinbad and crew find the island's villagers aloof and strangely bemused. Deciphering Captain Minos' journals, they discover an underground labyrinth, but upon entering find that it's not only booby-trapped, but home to the monstrous and fearsome Minotaur. Sinbad and his band escape the labyrinth, but with the loss of a friend and crewmember. But Al-Jibar too has landed on the island with his soldiers and henchmen seeking vengeance. The cursed island villagers go mad, sprouting horns, trying to kill the intruders at the behest of the now woken Minotaur. Beset on all sides, can Sinbad recover the Colossus' golden head, win Tara's heart, and get himself and his crew off the island alive?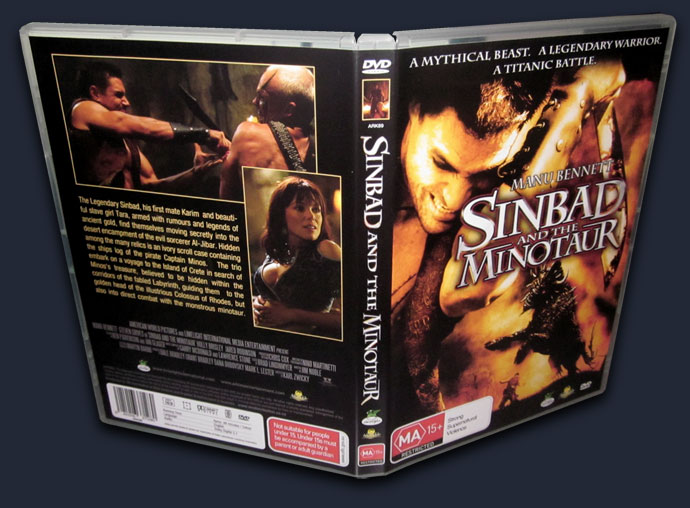 Recent updates may not appear in search query.
This website is © 1998-2011 Anthony Marriott. All Rights Reserved.