Bad Behaviour
One Sheet Character Poster :
Lindsay Farris as Peterson.
Bad Behaviour
\ Australian Cinema \ Character Concept Art \ Exploitation \ Actor \ Poster boy for Bad Behaviour \
Artists Description and general comments.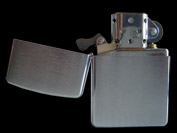 Client : MEDiAKiN / Sterling Cinema Pty Ltd / Global Alliance Productions / Caldwell Entertainment
Brief : Read script, on-set observations, utilise on set photographer.
Medium : Digital : One of several Bad Behaviour Character poster concepts created in Adobe Photoshop 2011 a.d
Design Notes : Featuring Lindsay Farris as The Character Peterson. Lindsay is in parts Actor, Author, Musician and Entrepreneur, his theatre credits include The Titular Hamlet (Nida Yas), The Little Dog Laughed (Ensemble Theatre), Inside Out (Cdp), The Keeper (Micah Projects), Blowing Whistles (Focus Theatre/b#), Emergence (Synarcade), One In A Hundred (The Street Theatre), I'm Not Rappaport (Ensemble Theatre), Seven Little Australians (New Theatre), Love Of The Nightingale (Nida), Hello Dolly (The Production Company) and a national tour with Brainstorm Productions. Farris has appeared in lead roles In the feature films Twists Of Fate and Primal, while his television credits include Sea Patrol, All Saints, Blue Water High, Marking Time And The Sleepover Club. His Short Films Include The Ground Beneath and Splintered which both received much acclaim internationally including a number of best actor awards, best film at the slamdance film festival in 2005 and both films were contenders for the 2006 and 2010 academy awards. Lindsay is artistic director of the National Youth Ttheatre Company and executive director of the Australian Ministry of Theatre, a company dedicated to the development of cultural initiatives for the sustainability of theatre practitioners and audiences.
One-sheet refers to the standard north american sized 70 x 100cm (27 inch x 41 inch) movie poster, what is misleading is the one-sheet size isn't necessarily consistent or standard, and can vary by several inches/centimeters. This is especially true of some borderless full-bleed posters, which may be 66.04 x 101.6 cm (26 x 40inch) or smaller. The sizing can also change between film studios, with each film company in-house ad production group following it's own sizing and printing standards.
Recent updates may not appear in search query.