Bad Behaviour (โฉดไม่มีล): The Thailand DVD cover art is inspired by ArkhªmHªus' design (I've previously been contracted to do the same thing on another film project). It's unfortunate MVD didn't request the blank artwork they where trying to emulate as it was theirs for the taking...:) It appears they made an aborted attempt to use artwork lifted directly from the Arkhamhaus website so they definately liked the Australian poster/DVD cover design (as well as an alt poster design selected by Monster Pics to feature on the Oz DVD's back cover as it does upon the thai version). All Thai copies of Bad Behaviour (2010) appear to feature the cover to the left I'm unsure of the fate of the oddly retouched version which still remains on their website as both DVD and VCD covers.
โฉดไม่มีลิมิต (โซน 3)
One Sheet Poster :
John Jarratt as Ricky Bartlett, Lindsay Farris as Peterson
โฉดไม่มีลิมิต
\Thai Cinema \Poster Art \ Ozplotation \ Black Comedy \ Neo Noir \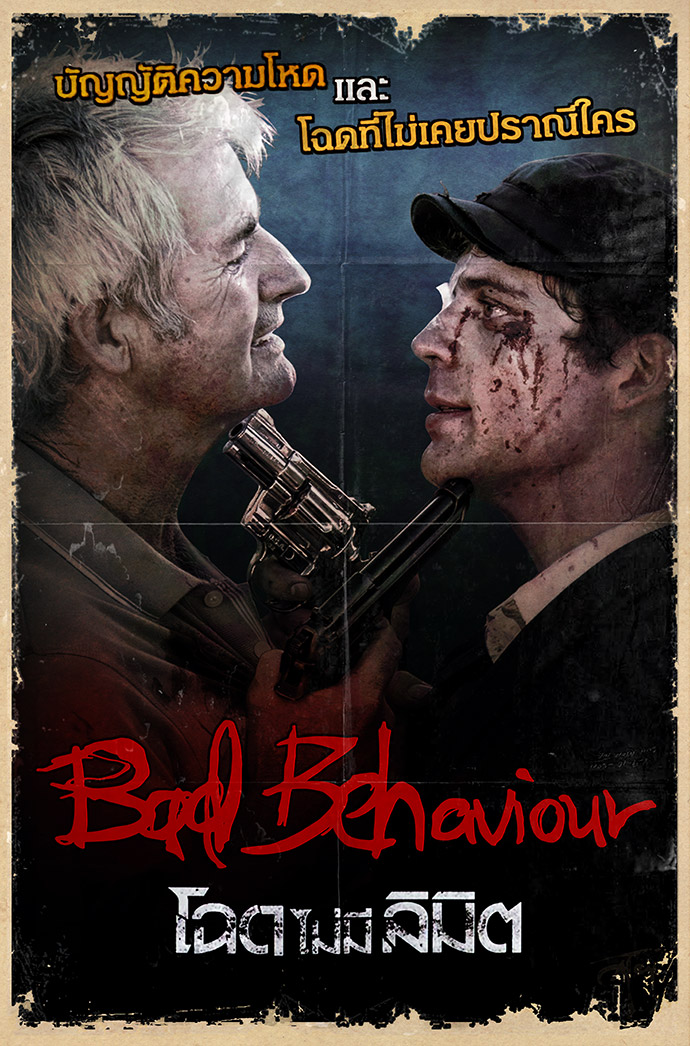 โฉดไม่มีลิมิต (โซน 3)
Artists Description and general comments.
Recent updates may not appear in search query.