The ArkhamHaus Archives : Greetings and Salutations.
Illustrations \ Graphic Design \Web Design \ Jewelry design \ Murals \ Sculpture \ 2D animation \Photo Retouching
October 2014 : The New Trasharama agogo facebook Banner featuring Sindee the undead cheerleader, the ZombEye, Ortiz the Woof-Man and the Sound guy from the black lagoon (we call him Mike).The banner art ties in with the soon to be released updated title sequence for the film festival.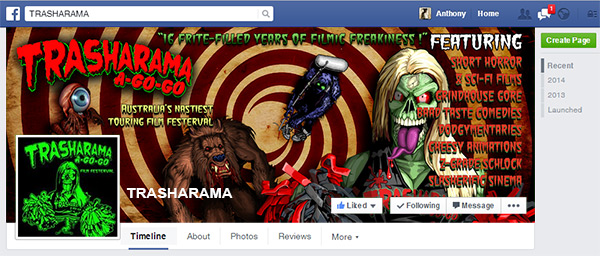 October 2014 : New single colour Trasharama agogo T-shirt design featuring Sindee the undead cheerleader.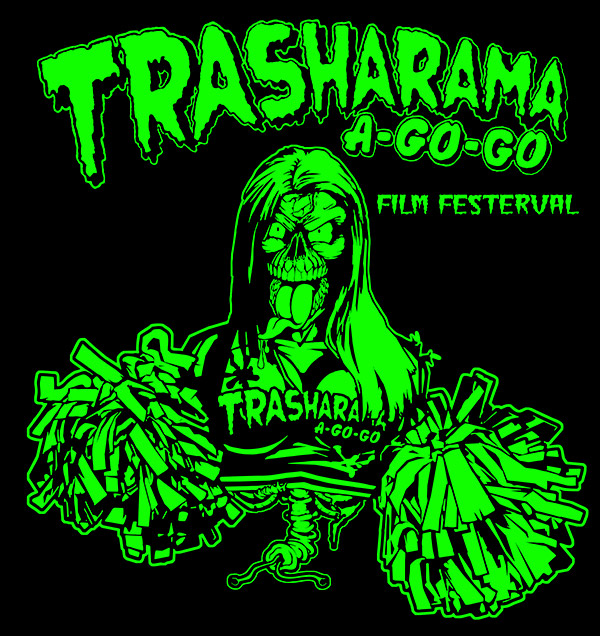 August 2014 : The 2014 Limited Edition full colour Trasharama Stubbie Cooler.

June 2014 : The Truly Terrifying Trasharama Touring T-shirt makes the leap from single colour art(see below) to full colour design.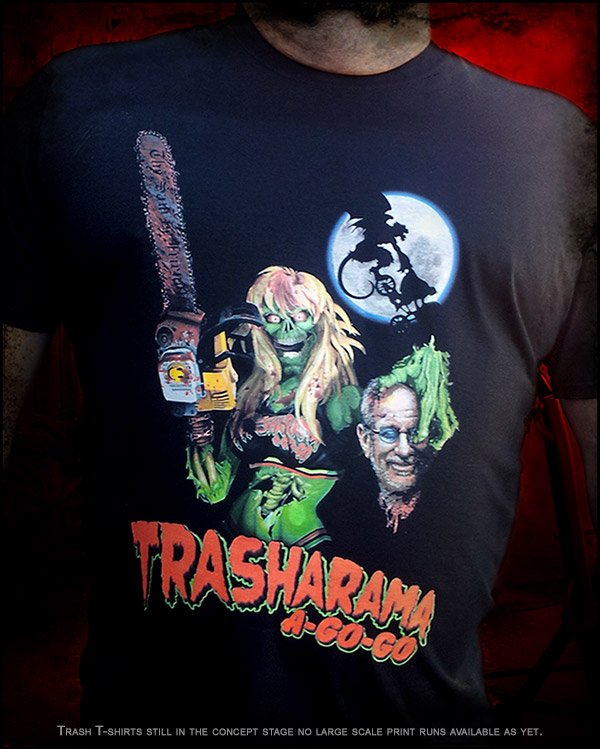 From April 2014 onwards : The Stalkher feature film's early post-production logo designed for promotional labelling.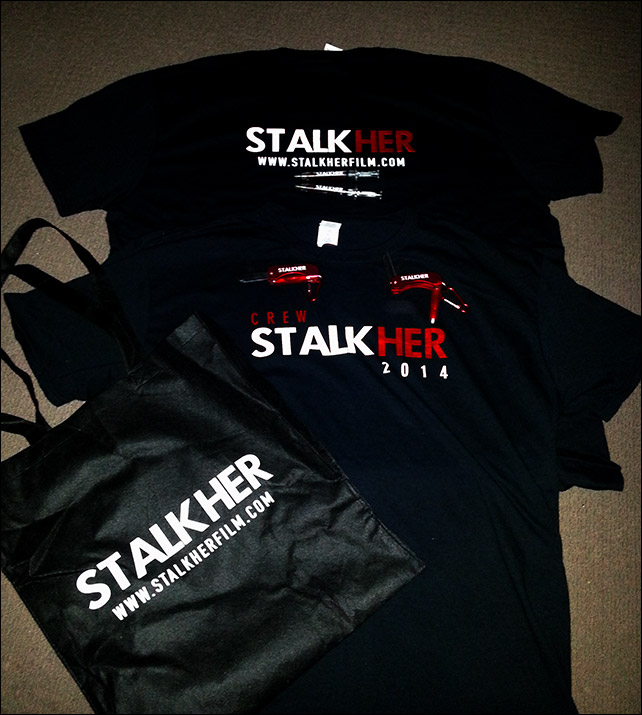 March/April 2014 : Working on Stalkher poster designs (film now completed with an August 2015 theatrical release slated).
Preprodution film title font for Stalkher (2014). Structurally the font was a lot more stable print wise than other design suggestions.
January 2014 : Trasharama agogo Short horror films from around this nation. More terrifying than the Australian liberal party, unlike those satanic, coprophagositic, child molesting, fascist xenophiles, Trasharama also accepts all sorts including all submissions from overseas: sci-fi/ faux grindhouse / perverted & bad taste dodgementaries/ crappy animated shorts and all manner of schlock .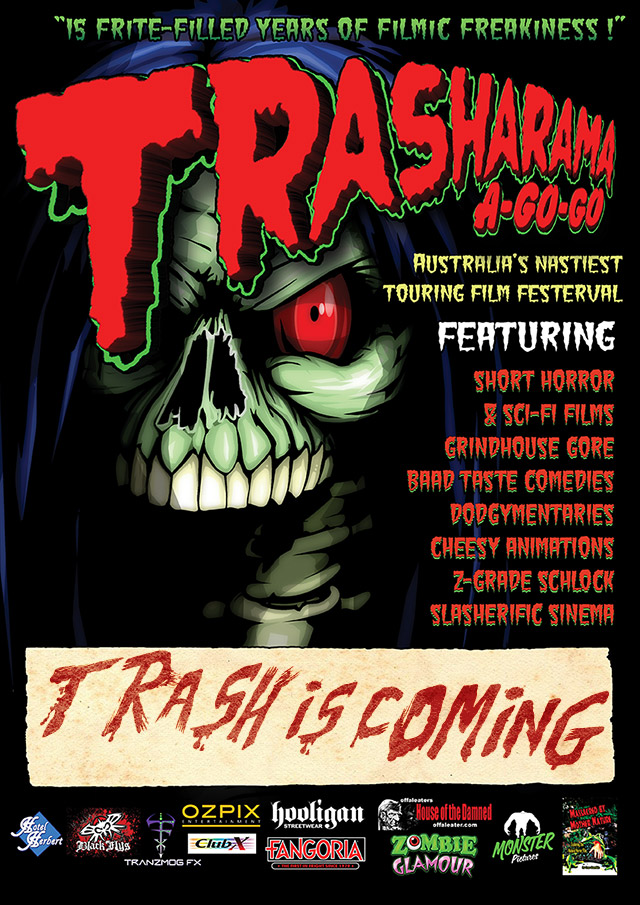 October 2013 : Trasharama Agogo to Re-release their last 3 T-shirt Designs created by ArkhªmHªus. Available for purchase from the Trash website SOON!.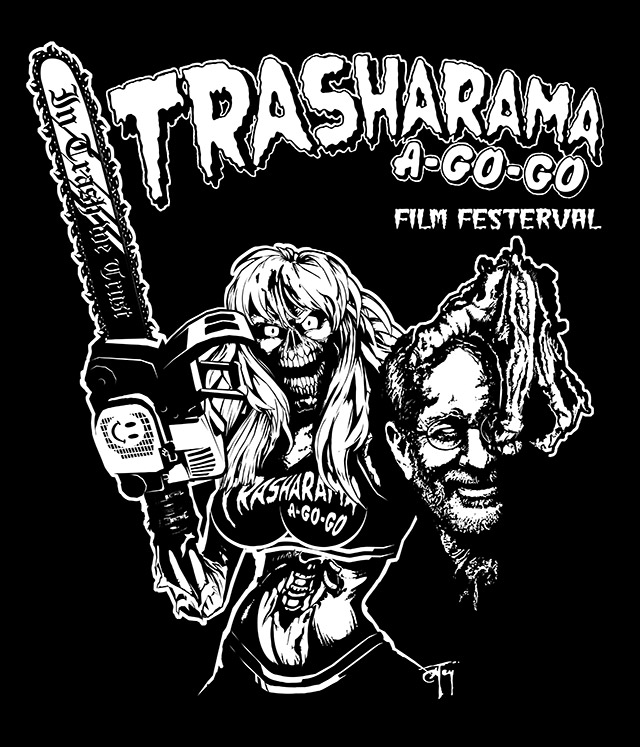 August 2013 : StalkHer feature Film starring John Jarratt and Kaarin Fairfax.Principle photography is set for later this year/early next year on Queensland's Gold Coast. The project has already secured theatrical distribution with The Backlot Studios and backing from Screen Queensland.
01 July 2013 : Bad Behaviour, featuring John Jarratt, Lindsay Farris, Jean Kittson and Roger Ward is available within the United States as VOD (video on demand) @ http://xfinitytv.comcast.net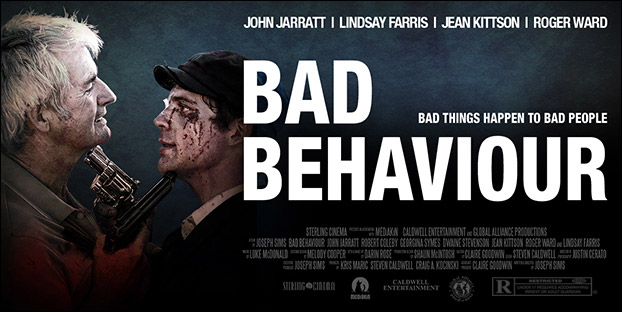 Comcast Corporation is an American provider of entertainment, information and communications products and services. It's the largest cable company in North America, one of the biggest mass media, home Internet service providers, and is the third largest home telephone service provider in the United States, providing cable television and broadband Internet.
15 April 2013 : Bad Behaviour, featuring John Jarratt (who's off filming Wolf Creek 2 atm ) is to be released on DVD retitled as Young Offender by Point Blank within the United Kingdom.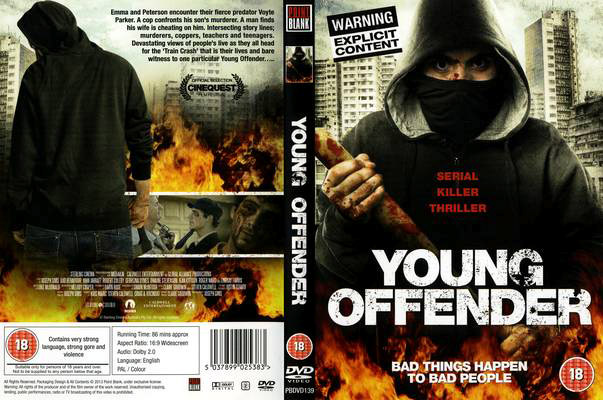 20 December 2012 : Bad Behaviour, 'the serial killer thriller' featuring John Jarratt (Django Unchained, Wolf Creek) is to be released on DVD by Monster pictures within Australia on 17 January 2013 (Already released in Germany, Thailand & Malaysia). It's available to pre-order from JB-HIFI - delivered straight to your door...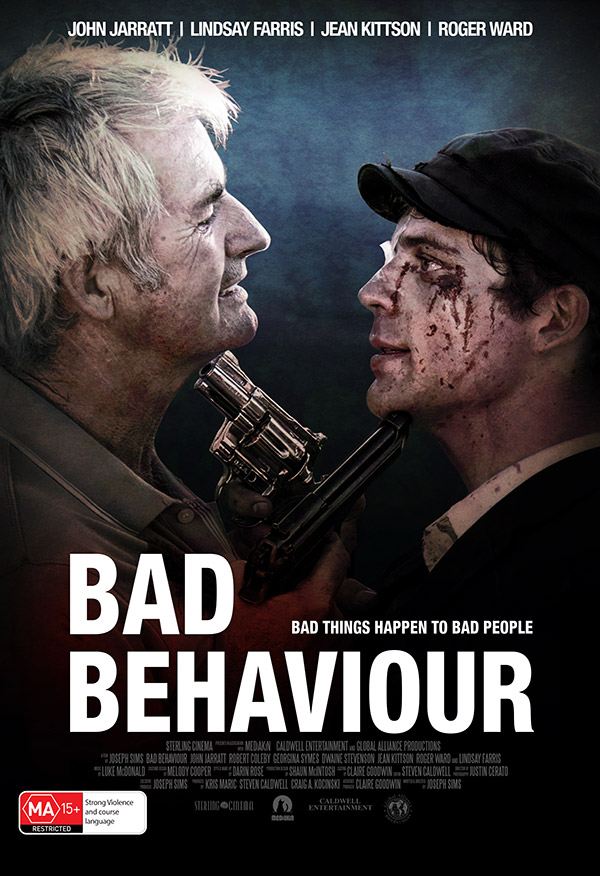 13 October 2012 : Arkhamhaus' Deck-Artwork for Daddow Skateboard's new Freeman board design...

10 August 2012: German Cinema Release for Bad Behaviour "Bösen Menschen passieren böse Dinge" for horror and splatter Fiends At the Midnight Movies @ UCI cinemas, shown not only in Graz and Hamburg, but also in other UCI cinema worlds in Vienna and Germany.
08 August 2012: Arkhamhaus Images has moved servers. This being as good a time as any, older or less interesting artwork pages are being culled. You may find the odd page unavailable as its fate is decided.
13 July 2012: New Trailer for David Gould Studio's CG animated short Awaken released. (Anthony Marriott credited as texture painter)
AWAKEN - Trailer from David Gould on Vimeo.
26 June 2012: Sleeper Released on DVD

April 2012: Gold Coast Film Festival 2012 Audience Award for Queensland Showcase films was won by The Professional Idiot (comedy). This was Director Nick McLean's first feature film.
Pro-Idiot was Produced by Kris Maric and Craig A. Kockinski (Bad Behaviour) the movie stars Simon Gray and Robert Reitano. Anthony Marriott credited as Continuity, small walkons rolls, some graphic design work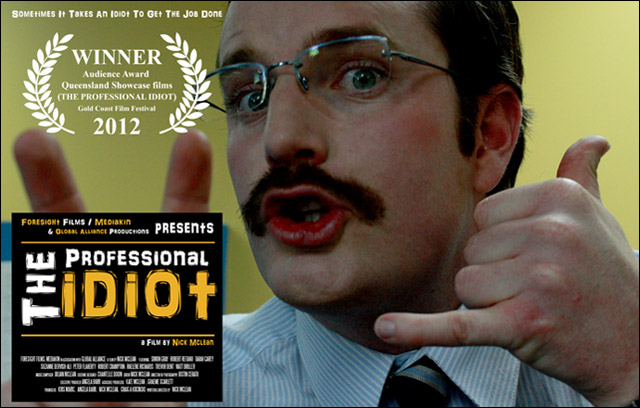 19-29 April 2012: Gold Coast Film Festival features the Professional idiot. Friday 27 April, 5.15pm.

21 July 2011: Arkhamhaus Image designs in conjunction with Trasharama agogo and Daddow Skateboards are spotted for sale @ Goodtime Surf and Sail.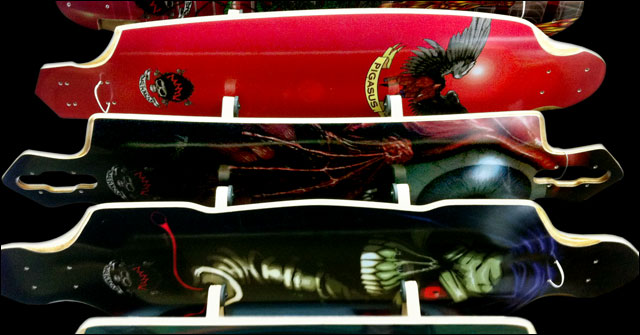 13 June 2011: Arkhamhaus Images in conjunction with Trasharama agogo and Daddow Skateboards Present the first of the trash edition skateboards. More pics and info coming soon.



10 June 2011: Trasharama agogo is back with a vengeance check out the terms and conditions and get your cinematic freak on.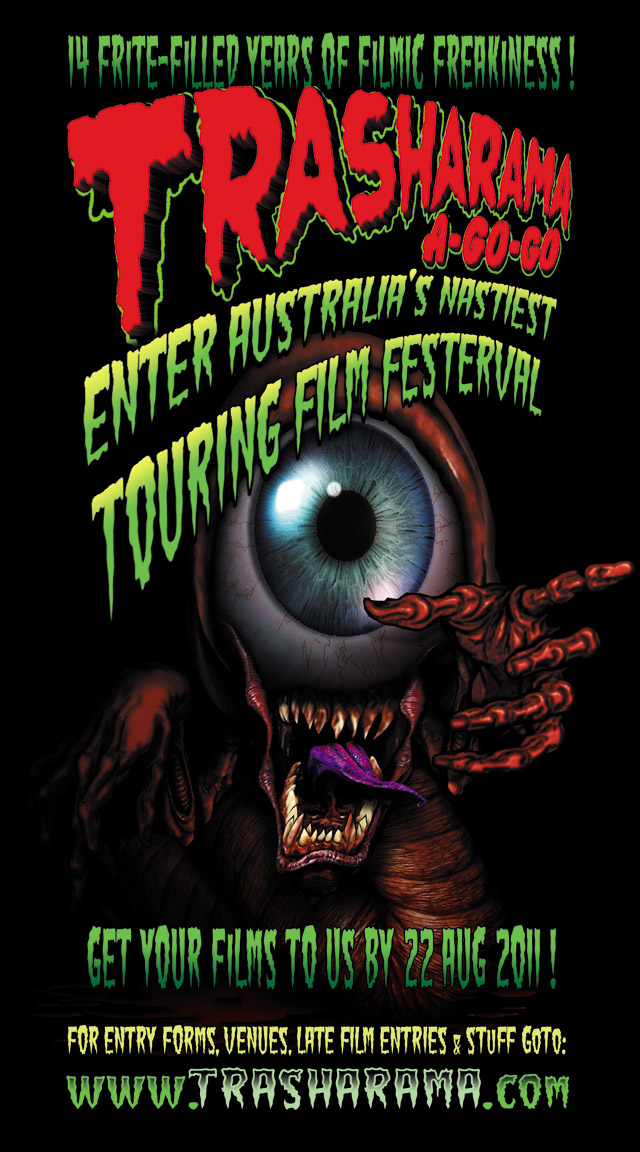 06 June 2011: Bad Behaviour media pre-screening for Hole in the Head Film Fest gets review in Variety.

14 May 2011: 11:30 am Lerins 1 -- Bad Behaviour market screens at the Festival de Cannes 2011 (International Film Festival).

13 May 2011: Ken DuBow's LA-based Opus Distribution announced closing a deal with Donau Films in Germany for Bad Behaviour starring Australia's John Jarratt.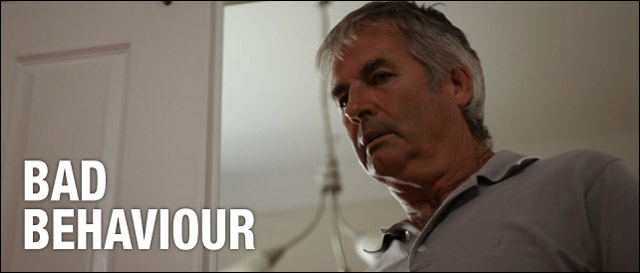 11 May 2011: Poster for Australian release of Sinbad and the Minotaur completed. On display @ arkhamhaus.com soon.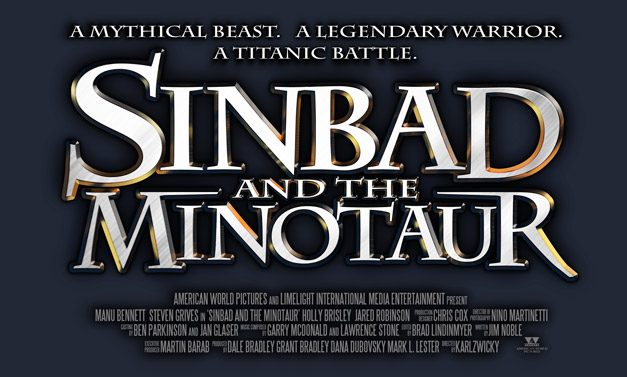 10 May 2011: Bad Behaviour makes the list of 25 Aussie Films up for a vote on the IF Awards Website (as is Sanctum). Vote it up people and tell your friends all about it.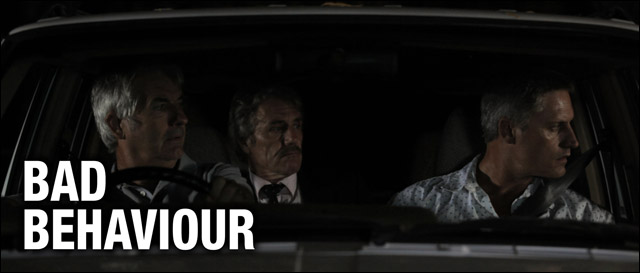 09 May 2011: Bad Behaviour to screen twice at the 8th annual San Francisco-based Another Hole in the Head Film Festival on June the 8th and 9th.



01 April 2011: Bad Behaviour: Joseph Sims has officially released the theatrical trailer for BB at Supernova in Brisbane.
08 March 2011: SLEEPER: Arkhamhaus just finished timecoding this funky horror film. "I know now why they asked me to do it..." Subtitles are a bitch, but even while having to slog through the film line by line, I really enjoyed this creative addition to the horror genre. Former ECW Champion, WWF Hardcore Champion, and TNA X Division Champion Wrestling star Raven features.
March 2011: Sanctum is the tenth highest grossing Australian film at the international box office.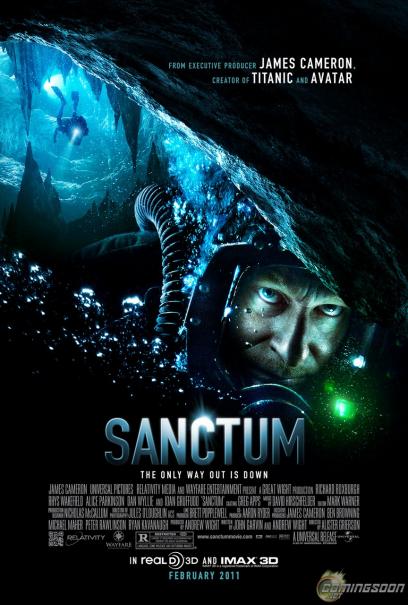 11 Feb 2011: BAD Behaviour to be screening at the Cinequest film festival and the Australian film festival.
Why go See It? Cinequest is calling it a stylized, Australian version of NATURAL BORN KILLERS !!! :)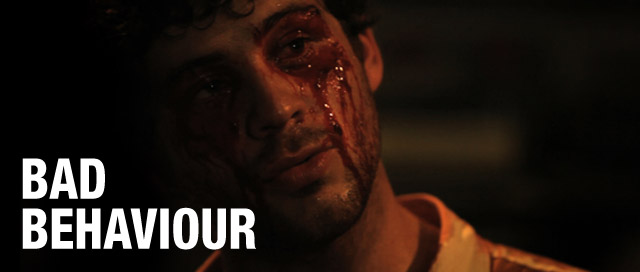 30-December-2010 : The Trasharama Agogo Film Festival website has moved to http://www.trasharama.com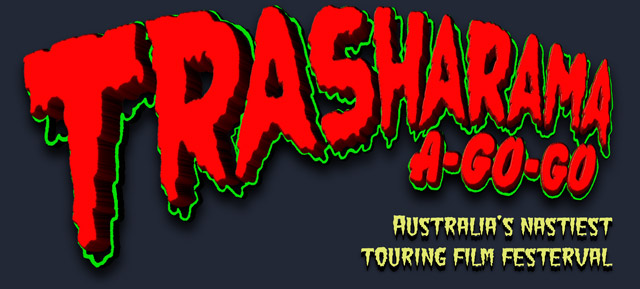 Official Trailer : Release date for James Cameron's Sanctum set for 04-February-2011. Directed by Alister Grierson.
13-November-2010 : Poster Signing at the Gold Coast film festival pre screening bash for Sterling Cinema Australia's Bad Behaviour. The Director Joseph Sims Is pictured with Art Director Anthony Marriott.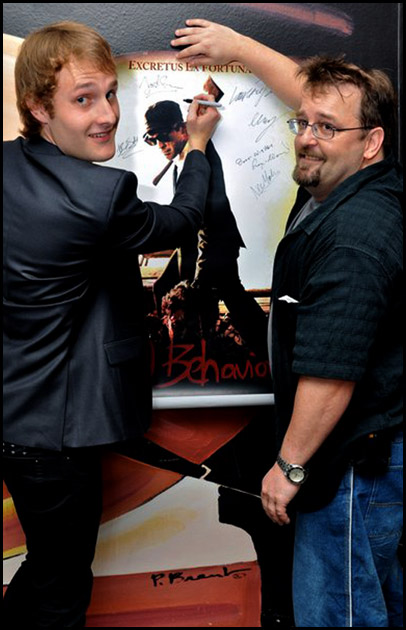 " Joseph Sims is the real deal
and Bad Behaviour is a wicked little movie "
--Todd Farmer, Hollywood Screenwriter behind Jason X, My Bloody Valentine and the upcoming Nicholas Cage film Drive Angry 3D.
12-October-2010 : Queensland Premiere of BAD BEHAVIOUR at the 2010 GOLD COAST FILM FESTIVAL Screening on Saturday the 13th of November. John Jarratt, Roger Ward, Georgina Symes and Robert Coleby to appear.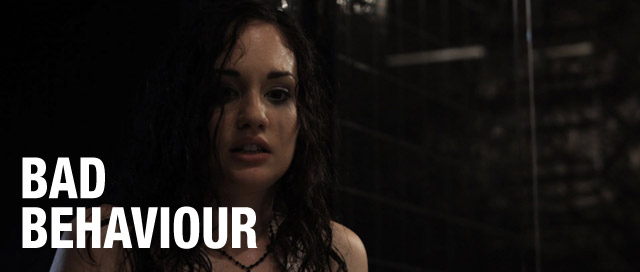 11-October-2010 : David Gould Studios Awaken won the Best Short Animation Award at the Sydney International Animation Festival Best Short Animation Award Awaken won the Teen Choice Award for Best Short Animation at the Sydney International Animation Festival. It was awarded the prize with a unanimous number of votes.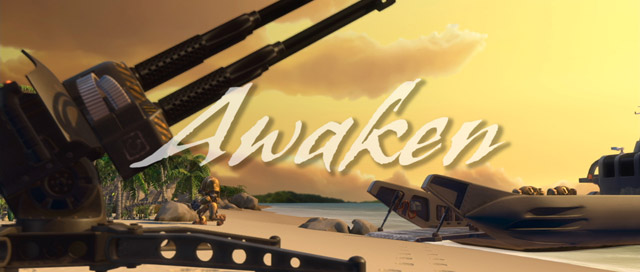 11-October-2010 : Title cards completed by ArkhªmHªus for second Bad Behaviour Trailer.
New trailer to be released Soon.

12-October-2010 (Release Date) : Gregory Connors' Aussie sci fi thriller The Dark Lurking
's DVD release from Cinema Epoch.
In Space Terror Knows No Bounds.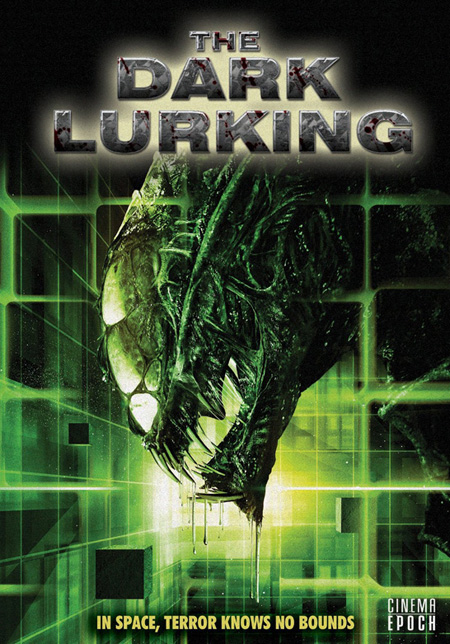 08-September-2010 : New video clip for Dead Letter Circus' song "Disconnect and Apply" for their United Kingdom EP release is now online.


31-August-2010 : Sneak Peak Screening of Foresight Films the Professional Idiot @ the Robina cinema complex.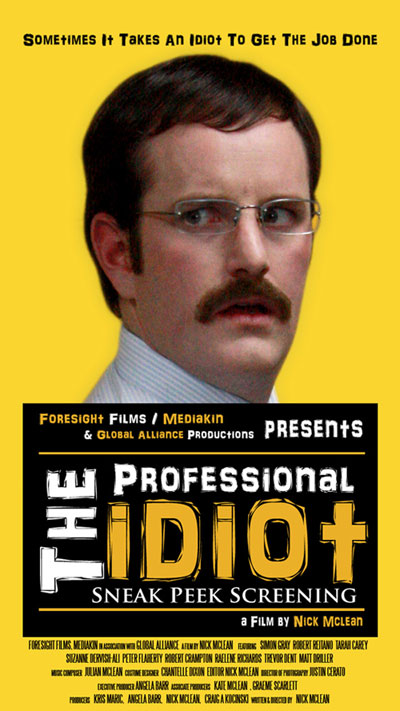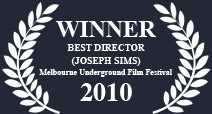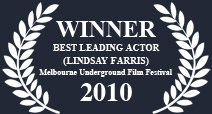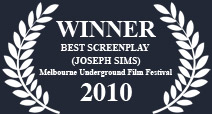 28-August-2010 : BAD BEHAVIOUR had its World Premiere at the Melbourne Underground Film Festival XI Closing Night and picked up awards for RUNNER UP BEST FILM,BEST SUPPORTING ACTRESS (Ellen Grimshaw), BEST SUPPORTING ACTOR (Roger Ward --MAD MAX, Turkey Shoot, Stone), BEST LEADING ACTOR (Lindsay Farris), BEST SCREENPLAY and BEST DIRECTOR.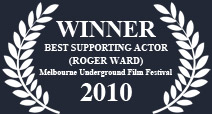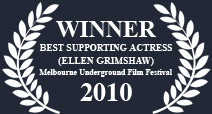 28-July-2010 : Arkhamhaus is Producer's assistant for Dead Letter Circus filmclip-- "Disconnect & Apply"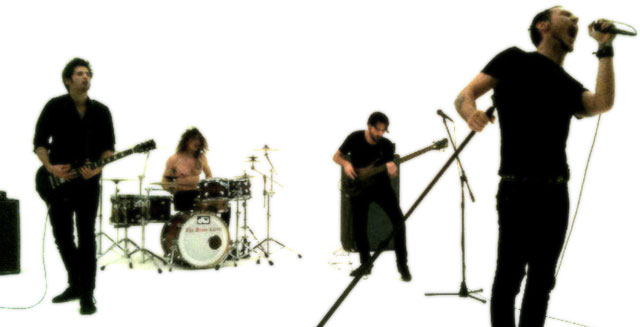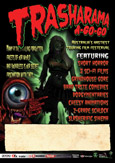 25-June-2010 : DAMMIT! Trasharama-a-go-go won't be hosting its Demented Australia Wide Short Film Festival this year, but IT will be screening two feature films in Adelaide at the Mercury Cinema.
It's Sam Rami's Evil Dead Vs James Cameron's Aliens with Filmwerks77's production of The Dark Lurking --Shot entirely in Queensland, Australia, written and directed by Greg Connors (his debut feature)--
As well as Trasharama regular Stuart Simpson's latest Creature Feature, El Monstro Del Mar: Equal parts Russ Meyer and Roger Corman. It's got a trio of homicidal, heavily tattooed and equally heavily accented Aussie grrls sporting shotguns, mallets and alcohol against...a cephalopod monster from the deep!
17 May 2010 : Awaken wins Best Animated Short @ the In The Bin Film Festival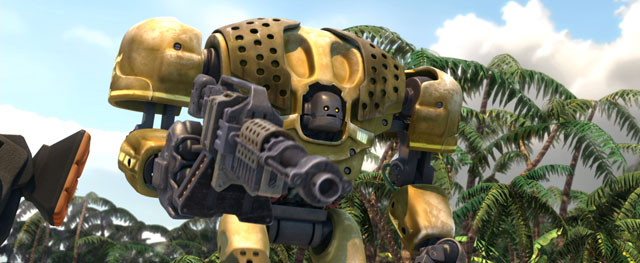 05 Febuary 2010 : Anthony Marriott ( ArkhªmHªus ) wraps as Art Director for Bad Behaviour.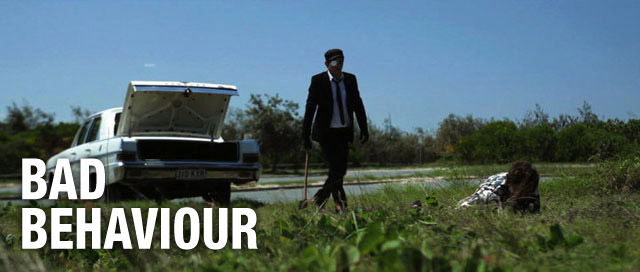 15 January 2010 : Awaken is nominated for "Best Achievement in Sound for an Animation Short Film or Program" at the Australian Screen Sound Awards.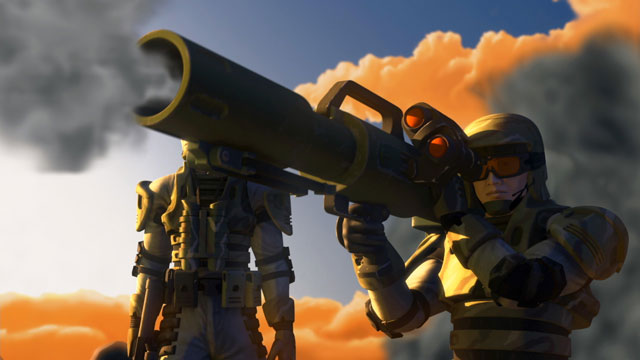 12-January-2010 : Empire online write-up for Bad Behaviour neo-noirish black comedy.

Starring: John Jarratt (Wolf Creek, Rogue), Robert Coleby, Georgina Symes, Dwaine Stevenson (Gabriel), Roger Ward (MAD MAX, Turkey Shoot, Stone) Jean Kittson and Lindsay Farris. Written/Directed by: Joseph Sims Produced by: Kris Maric, Steven Caldwell and Craig A Kocinski
18-Dec-2009: Arkhamhaus Finishes stint on James Cameron's Sanctum as ...Second Assistant Accountant.
Synopsis : An action thriller following a team of underwater cave divers on a treacherous expedition to the largest and least accessible cave system on Earth. When a tropical storm forces them deep into the caverns, they must fight raging water, deadly terrain and creeping panic as they search for an unknown escape route to the ocean. The Alister Grierson-directed film, starring Richard Roxburgh, Rhys Wakefield, Ioan Gruffudd, Alice Parkinson and Dan Wyllie.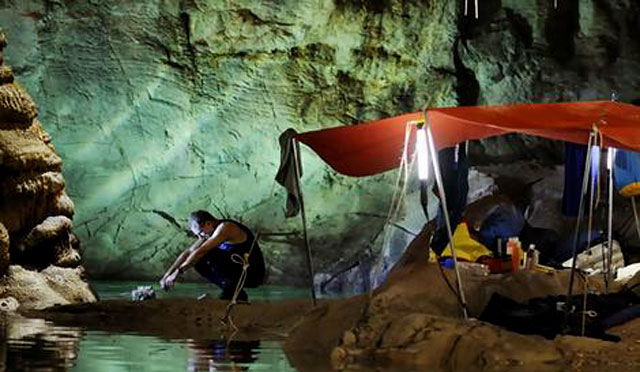 21-Jul-2009 : Awaken has been chosen as a finalist in the Best Short Film Category of the Australian Effects and Animation Festival (AEAF) Awards. These awards of one of the highest distinctions in Australia for Animation and Visual Effects artists and companies.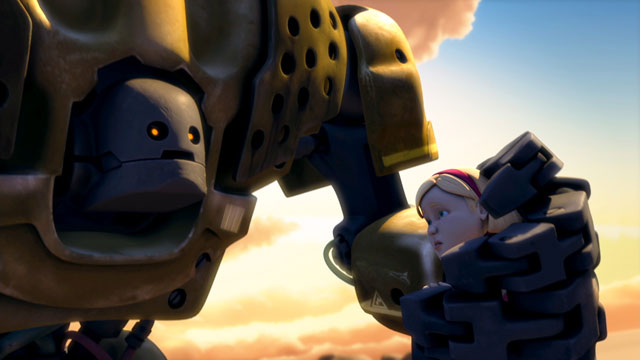 Awaken's festival screenings continue around the world with official selection into the 19th Woods Hole Film Festival (Cape Cod, USA), Sydney International Animation Festival (Sydney, Australia), and Paris Courts Devant Film Festival (Paris, France).

Complete contents of Arkhamhaus Images.
Illustration Gallery : illustration is an arm of the visual arts, taking the form of drawings, paintings, photographs (a mélange of all three even) or other works of art that is created to advance a concept or dictate information (such as a story, poem or newspaper article) by providing a visual representation. A Wiggles Water-world large scale Mural, Film Festival character motifs, Glotap Company Logo illustration, Animated company logo designs, a pressure point chart Although, strictly speaking, texture painting doesn't fall into this catagory- my work on David Gould's Awaken has no where else to go- fans of 2000 A.D's ABC Warriors should appreciate the WarDroid design.

Cinematic Poster Art : Typically posters include both textual and graphic elements, although a poster can consist wholly of graphics or of text. Posters are designed to be both eye-catching and convey information. Posters may be used for many purposes. They are a frequent tool of advertisers (particularly of events, musicians and films) the Content of this gallery falls into the film category featuring theatre release posters, pre and post production concept posters for the German (Aug 2012) release of Bad Behaviour "Bösen Menschen passieren böse Dinge", the Thai release of Bad Behaviour (โฉดไม่มี ล) and character

playbills

. Stalkher (Queensland based feature film) Pre-production Concept Posters as well as theatrical and home entertainment (DVD cover) artwork are now viewable.
Props and Sculptures :

The difference between a set decoration and a prop is use. If the item is not touched by a performer for any reason it is simply a set decoration. If it is touched by the actor in accordance to script requirements or as deemed by the director, it is a prop. Prop weapons (

such as handguns, axes or even a fire poker

) read well but lack the inherent danger of the 'real' weapon and are almost always either non-operable replicas, or have safety features to ensure they are not dangerous. The increasing popularity of movie memorabilia (

a broader term that now includes costumes

) has added new meaning to the term "prop," broadening its existence to include a valuable after-life as a prized collector's item. Typically not available until after a film's premiere, movie props appearing on-screen are christened "screen-used". Sculpture involves 3-D artwork created by shaping or combining materials such as stone, metal, glass, or wood. Softer ("plastic") materials can also be used, such as clay, textiles, plastics, polymers and softer metals.

Cartoon Gallery : Title says it all really. A cartoon is a form of 2D illustrated visual art. While the specific definition has changed over time, modern usage refers to a typically non-realistic or semi-realistic drawing or painting intended for satire, caricature, or humor, or to the artistic style of such works. A mobile Phone Logo, freehand promo sketches, DIY Character designs, a drunken bear, farm animals, fish, crustaceans, a trio of lab rats, football club logos, and a slightly xenoglosic pumpkin. Because of the stylistic similarities between comic strips and early animated movies, "cartoon" came to refer to animation, and the word "cartoon" is currently used to refer to both animated cartoons and gag cartoons. While "animation" designates any style of illustrated images seen in rapid succession to give the impression of movement, the word "cartoon" is most often used in reference to TV programs and short films for children featuring anthropomorphic animals, superheroes, the adventures of child protagonists and related genres..

Zombie-Town : Many are the darkling forgotten facets of this world and boundless is our secret fascination with them...IT'S Artwork commissioned for the inconceivable Trasharama film festival...Toxic sludge from beyond the grave...Zombies! (obviously) Werewolves! Reanimated Eyeballs! Blatant merchandise! (not sold here) Trailers for Sci-fi and Cthulhuin feature films associated with the deviant monstrosity of cinema we call Trash ... Scratch the surface and maybe you'll find a few odd ball illustrations done on my own time. Dig a little Deeper and you'll find some of the true classics from the Trash film circuit. Turn Not a blind third eye to these twilight anomalies, but rather draw back this digital canvas portal and behold the wonderment

...

Fantasy Gallery : Scythian Warriors (pencil), Fallen Angels (pencil), Demons (acrylic), an ancient Viking woodcut, a Dragon pendant (Sterling Silver), the Kurgan (pencil), the Ring Shaper and a selection of axes, swords and shields. Various illustration styles and photographic manipulations of females mostly faeries, elves, pixies... call 'em what you want, there is some PG-13 nudity. There's a fine pencil sketch of Queen Maeb I'm proud of, an interesting head and shoulders acrylic. Worth a look if your a fan of fantasy or Celtic, Scythian and Nordic mythology.
Works in Progress .
| | |
| --- | --- |
| | The Sketchpads : Following the same format as the galleries, these scribbles are works in progress (remedial translation:I haven't finished them yet), but don't let that put you off, observing how the designs develop has at least as much value as say, watching paint dry or trying to hit the arse end of a cow with a banjo. |
| | |
| --- | --- |
| | |
| | |
All names, characters, images and logos within the boundaries of this site are protected by copyright, and other intellectual property laws. All rights in relation to the products and creations identified within this website are owned by Anthony Marriott (Arkhamhaus Images) or the party designated as the owner of the rights. This site is © Anthony Marriott. All Rights Reserved. There is no system of registration for copyright protection in Australia. Copyright protection does not depend upon publication, a copyright notice, or any other procedure. Copyright protection is free and automatic. While the copyright notice is not required for protection in Australia and in most other countries, it does notify people that the work is protected and identifies the person claiming the rights. In Australia, copyright law is contained in the Copyright Act 1968 (Cth) and decisions of courts. As a result of international treaties such as the Berne Convention, most foreign copyright owners are protected in Australia, and Australian copyright owners are protected in most other countries.

"Night time is really the best time to work. All the ideas are there to be yours because everyone else is asleep."
— Catherine O'Hara