The Illustrator's Introduction : Greetings and Salutations.
Illustrations \ Graphic Design \Web Design \ Jewelry design \ Murals \ Sculpture \ 2D animation \Photo Retouching
Friday 09 February 2018 :
Sample photo enhancements created for students to follow during tutorials.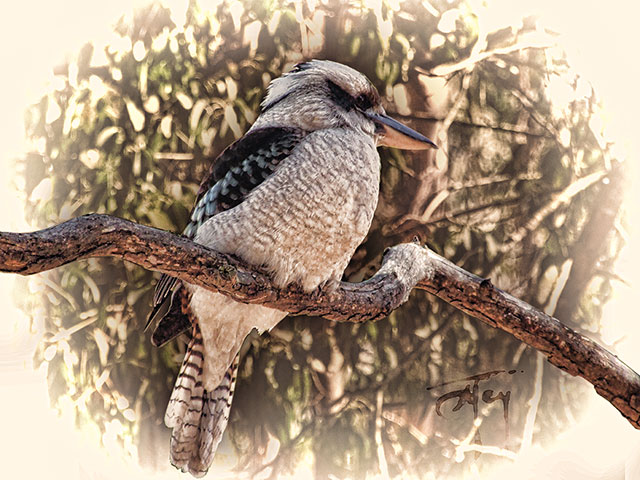 Kookaburras are terrestrial tree kingfishers native to Australia and New Guinea. The loud distinctive call of the kookaburra is widely used as a stock sound effect in situations invocking an Australian outback or bush setting. It's distinctive cry, which sounds to some like echoing human laughter, is widely used in north american filmmaking and television productions, as well as certain Disneyland attractions, regardless of African, Asian or South American jungle settings. Australians who notice find this hilarious. Orig. Photo and enhancements © Anthony Marriott.
Monday 27 November 2017 :
This is the key shot : Here's a clip of TARNATION writer/director Daniel Armstrong receiving his OZFLIX Award for Best Australian Feature from OZFLIX CEO Ron Brown and MONSTER FEST/MONSTER PICTURES' Neil Foley. The reel star is the Trasharama hoodie featured back and to the left of Daniel. Back and to the left...Back ...and to the left. PS: TRASHARAMA's Golden Lomax was awarded to SLEAZY PETE by Frank Appache (Canada)
Sunday 22 October 2017 : Arkhamhaus creates forbidden images from places illustrators fear to tread. We also design T-shirt art, which I call "T-shart" ...Buy this shirt, but beware, it carries a Terrible Curse! The paint also contains potassium benzoate! ... That is bad.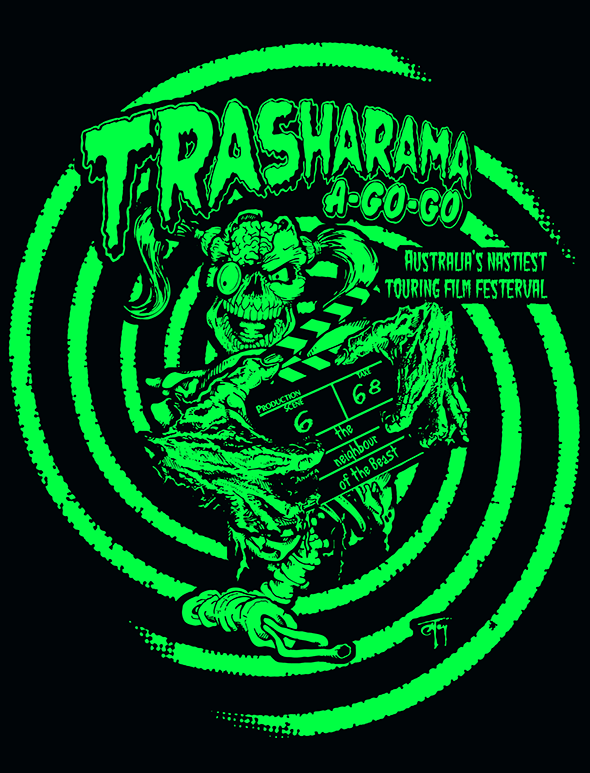 2017 Trasharama agogo film festival single colour t-shirt design featuring the 2nd assistant camera ghoul character.
Tuesday 10 October 2017 : Trasharama - 2017 Program & 20th Anniversary Best Of @ Monsterfest Promo art for Adelaide's legendary punk cinema icon Dick Dale, with his much-loved festival of filth, TRASHARAMA agogo. Part One kicks off with an inglorious selection of all-new trash gems from every corner of the globe. In Part Deux, the Dick has curated a 'best-of' program that will feature highlights of his twenty years showing the trashiest short films on the planet, aptly titled 'Trasharama: 20 Years of Hell!'.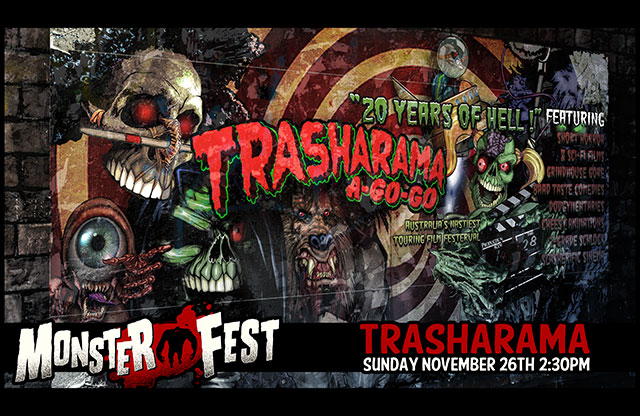 Monday 17 July 2017 : Dust-Jacket Front Cover art for the second E-novel in the Plate of the Gods trilogy: the Chariot of Souls, written by M.W Bodewes.

ihrett is a world of Magic and Science. A home to Mythical Creatures, Ancient Races and Gods of Legend.
Tomar returns from the Silent Star with renewed purpose and more questions. The architecture of Mihrett must be engaged but does the ancient technology even function anymore? The dragons are destined to join the fight. Will they hear the call to arms? All signs point to 'no'.

The greatest Grimoire ever written may contain the answers they seek.
Retrieving this Magical book will be perilous, there is only one amongst them that can unlock the arcane secrets within its eon worn pages. Help is resurrected from the abysmal depths of Mihrett oceans in the most unexpected form. Tomar no longer works alone on this epic quest, the world wants to be healed and destiny gathers its heroes.
Tomar forges new alliances from the ruins of the old world but where does their allegiance truly lie?

Ageless darkness finally reveals itself making the threat to Mihrett greater than ever.



Monday 10 July 2017 : Double-sided Business cards for Plate of the gods first print run. See local newspaper (Gold Coast Bulletin) article featuring the Author.
Friday 30 June 2017 : Lobby card for this years Trasharama agogo short film fest. Also used as profile pic trasharama's filmfreeway site.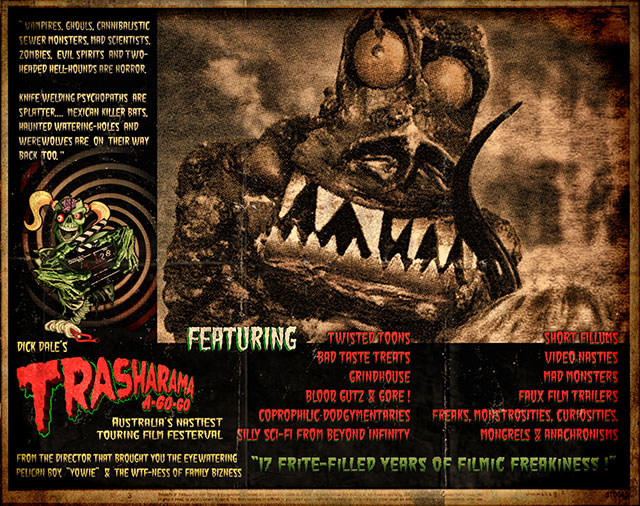 Monday 19 June 2017 : Promotional artwork for M.W Bodewes' fantasy ebook Plate of the Gods.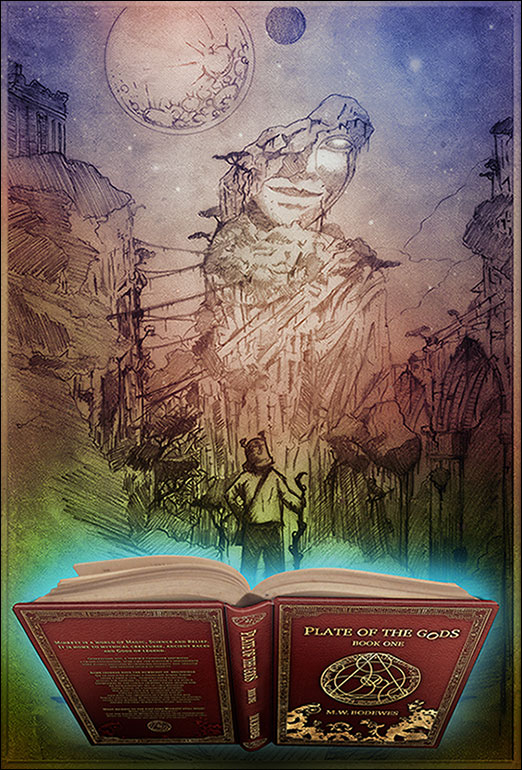 The illustration emanating from the pages of Plate of the Gods is an enhancement of M.W Bodewes (the authors) own artwork, as is the design amd layout for the books front cover.
Wednesday 07 June 2017 :Alt t-shirt design for the annual Trasharama agogo short film fest featuring SpineGrrl.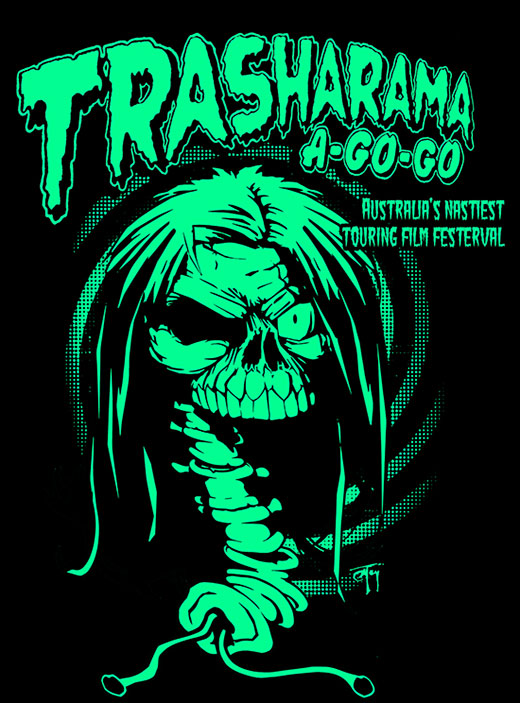 Thursday 25 May 2017 : Concept add for Plate of the Gods Fantasy novel by M.W Bodewes.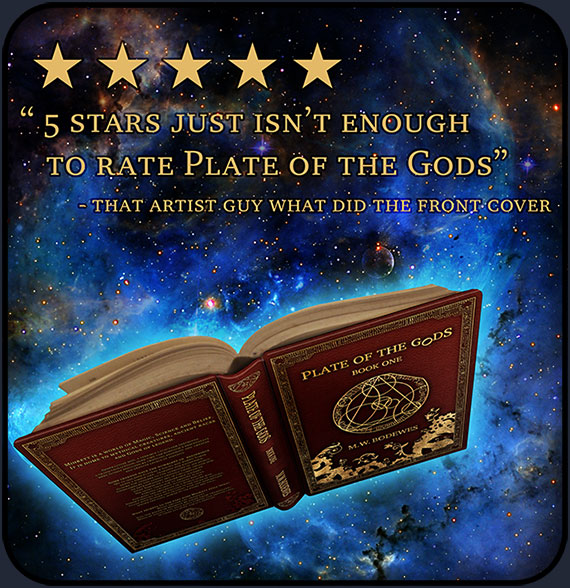 A slightly concave circular implement used in the consumption of food for an as yet non-specific Pantheon?
Friday 10 May 2017 : Updated Cover art for the Fantasy novel Plate of the Gods by M.W Bodewes. Available from amazon.com

ihrett is a world of Magic, Science and Credence. A home to Mythical Creatures, Ancient Races and Gods of Legend. Generations ago a terrible cataclysm destroyed a grand civilization, over time the survivor's descendants were slowly engulfed by crippling stupidity and greater and greater levels of insanity.

Some legends have the humblest of beginnings. On an isolated plateau a young boy named Tomar led a simple life, yearning for knowledge, hungry for answers to the questions of his world. Unimpaired by the lunacy gripping his neighbours, a series of extraordinary circumstances sets him upon a wholly remarkable journey. His quest would take him to amazing places, forging unlikely alliances along the way whilst enduring the absurdity of a world gone mad. Tomar's destiny has been commited to the pages of the book before you. Before his epic tale reaches it's final conclusion, there will be wonder and tragedy, pain and redemption...
What secrets to the past does Mihrett still hold? What truths lay dormant... can the Races of Mihrett be saved from themselves? When an ancient evil once again strides this broken landis there any hope for it's peoples? .




Wednesday 26 April 2017 : Trasharama agogo Short film festival promo poster finished.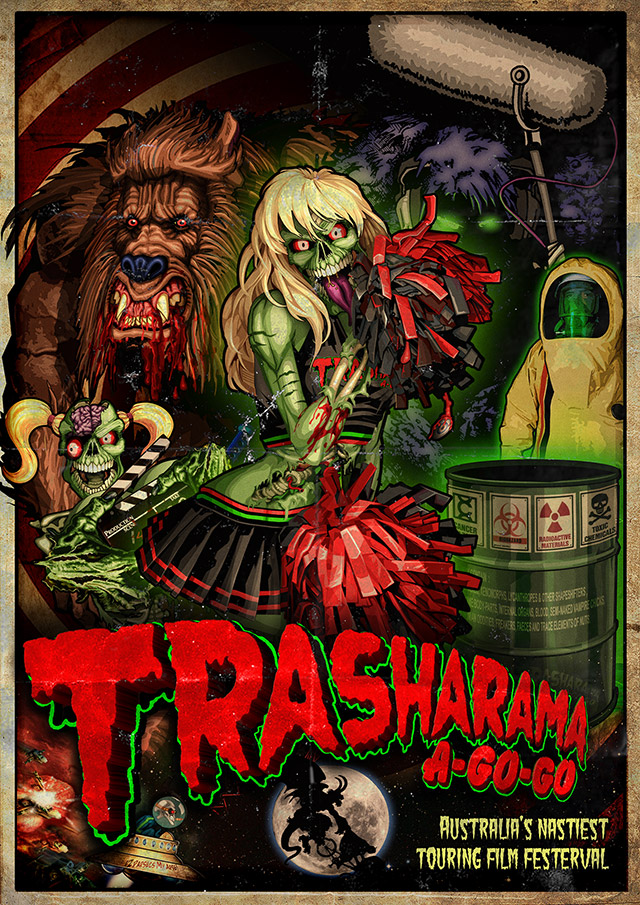 We must be ever-vigilant... There are those who believe exposure to images of red food colouring combined with golden syrup and latex pseudo-gore will warp our fragile little minds and stain our souls. I say unto them, PoppyCock! This isn't real (and we all know it) It's entertainment on a grander (Le Théâtre du Grand-Guignol style) scale, to be sure, than the Brotherts Grimm or Shakespeare, Bill. As John Stuart Mill (or Joe Milton) established centuries ago, a free and open marketplace of ideas is the best defence.
Monday 24 April 2017 : Trasharama agogo film festival website Header Banner updated.

Monday 20 March 2017 : New Single colour Trasharama agogo film festival Tour T-shirt Art.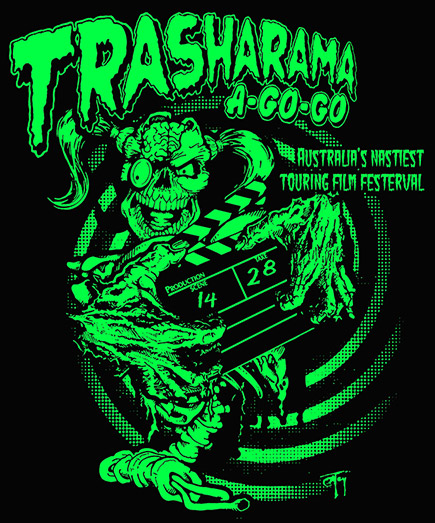 February 2017 : The new Trasharama Stubbie Cooler is out (on the Far Right - where all the new trash is at!).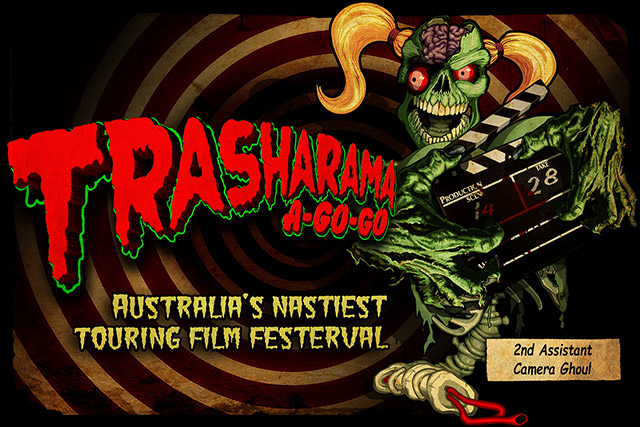 January-February 2017 : Creating Digital archive for Humphrey B Bear project.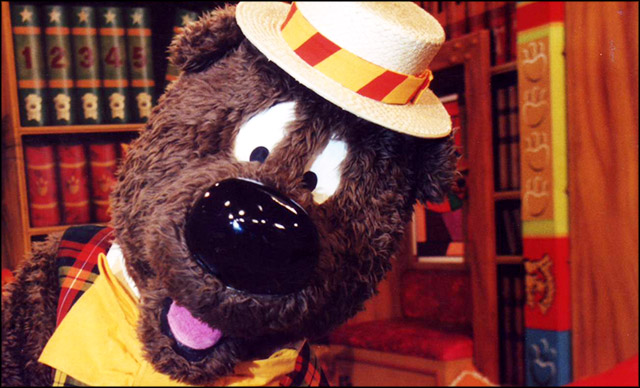 Saturday 19 November 2016 : IT's That Time of Year again... For the Tarsorrhaphic, Thersitical, TRASHARAMA !!! The Facinorous Film Festival of shortness ( indicating length of individual films rather than height of actors featured )...Starting with some sort of stygian symbiotic suction with the 6th MonsterFest! Introduced by Ray Boseley, Director and writer of the nuke and puke masterpiece SMOKE 'EM IF YOU GOT 'EM, a long lost post-Ozpocalyptic classic.
Dick Dale has been creating short award-winning filthy films since 1993. Back In 1997 he founded the Trasharama agogo film festival, the nastiest film program in Oz, sourcing the most sick and twisted, goriest, bad taste horror shorts on this planet we call Earth. Spawned in a local rock dive followed by punk acts, it now premieres at Monster Fest annually and tours Australia as the 'Roadkill Roadtrip tour'.

Dick's other activities include being Trasharama's MC, punk rock vocalist, spoken word artist, film reviewer, roadie and worst barman. He is currently producing and directing Australia's first Splatter Punk video nasty feature film, Ribspreader, which he wrote. Arkhamhaus creates posters for him anally....I ment annually.
Tues 18 October 2016 : Luminary arts Business Cards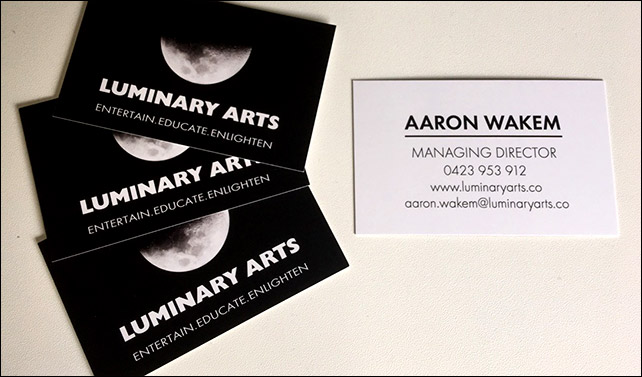 AMG releases Bad Behaviour Under the Title Consequences to Amazon prime ( a membership program that gives customers access to streaming video, music, e-books, free shipping and a variety of other Amazon-specific services and deals) . Not the First Time Arkhamhaus' poster design has been reworked for offshore. At least the Americans stuck with the orig artwork. - I just don't understand why there's an explosion on an inverted street in the BG. :)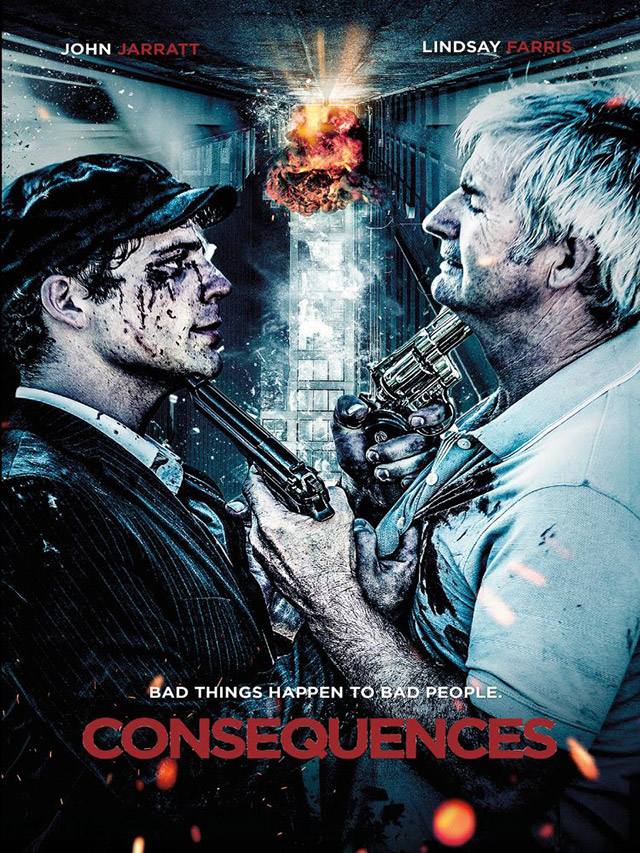 consequence kɒnsɪkw(ɘ)ns/ noun plural noun: consequences 1. a result or effect, typically one that is unwelcome or unpleasant.
Cleopatra Films releases StalkHer to VOD in the US from October 21st.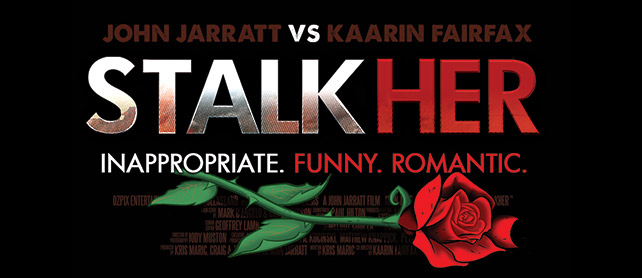 Sat 27 August 2016 : 2016 Trasharama agogo short film festival Zomb-Eye Banner Poster (2 metres high) in situ @ the Avalon. Screaming Meanies in the background doing his awesome set (can you rock a Theremin ?).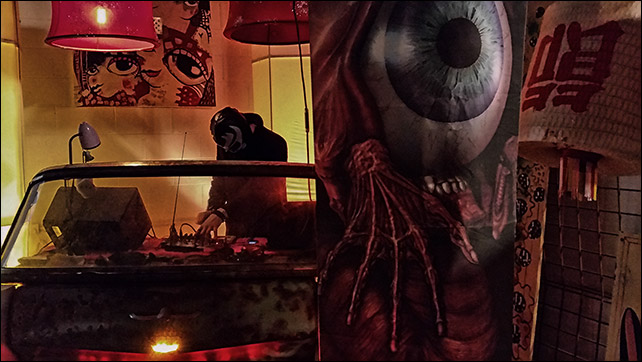 Sat 20 August 2016 : 2016 Trasharama agogo short film festival merchandise designed by Arkhamhaus Images.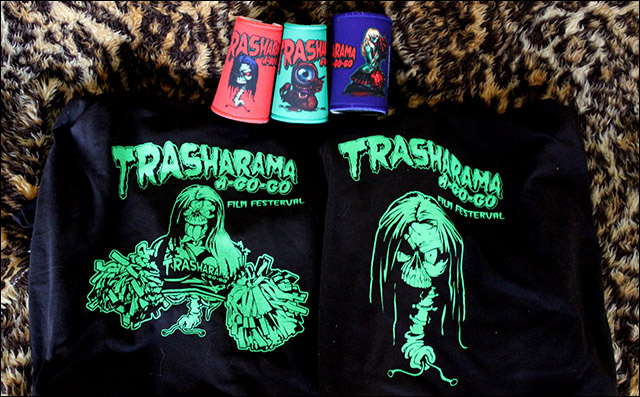 Black T-shirts featuring in glorious gangrenous green mono-vision: Severed Sindee the un-dead Zombie Cheerleader and the acorporal ophiomormous Spine Grrl. Both Characters (altho Sindee retains her her lower body - possibly as a subtle safe consumption of alcohol message, see: Don't get leg-less) are also featured in full colour on the 2016 Trasharama stubby Coolers or Stubbie holders or whatever you want to call whats you put yur beer in. The ZombEye also makes a return to the Merch table in beer thingy format -- 5 mm neoprene Wall height: 110 mm, (-/+ 3% variability). Sold eXclusively at the Trasharama agogo short Film Festerval.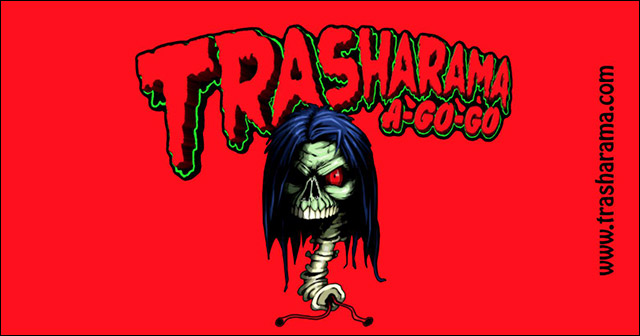 A stubby holder is a sleeve or cylinder designed to insulate a beverage, in its vessel, from external sources of heat. Stubby holders are called thus in Australia due to the term 'stubby' being used to describe a 375ml bottle of beer. The alternative form 'stubbie' is common in Australian and New Zealand English usage. North American labels for such a device don't count because they don't drink REAL BEER.
Mon 01 August 2016 : Arkhamhaus Images finishes A3 poster art for the 2016 Trasharama agogo short film festival.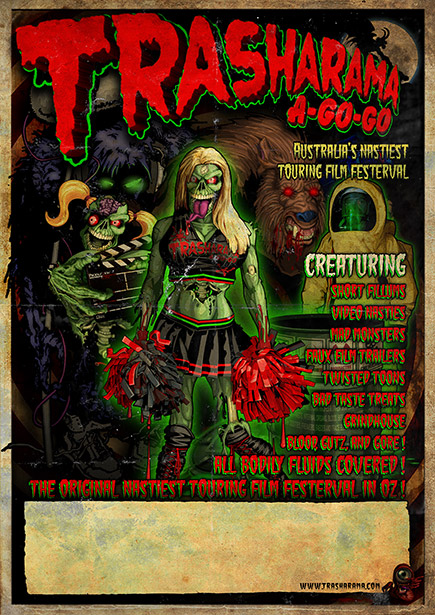 Trasharama Ago-go: Proudly featuring Encopresis since 1997!
Mon 25 July 2016 : Arkhamhaus Images creates green screen artwork for the Australian Military ( I could show you but then I would have to kill you )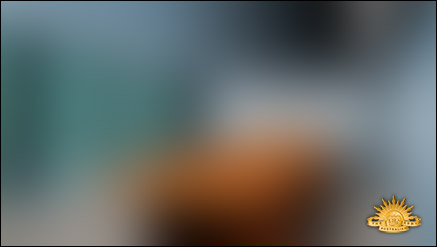 Fri 17 June 2016 : Humphrey B. Bear recently did his bit for the campaign by ABC Friends, concerned -but speechless- about diminishing funding for the broadcaster. ( Humphrey B Bear is an icon of Australian children's television. The Australian Broadcasting Corporation (ABC) is Australia's state-owned and funded national public broadcaster. The reason for me posting this should become apparent in the coming months .)
Tues 24 May 2016 : Early promo artwork for this years Trasharama agogo short film festival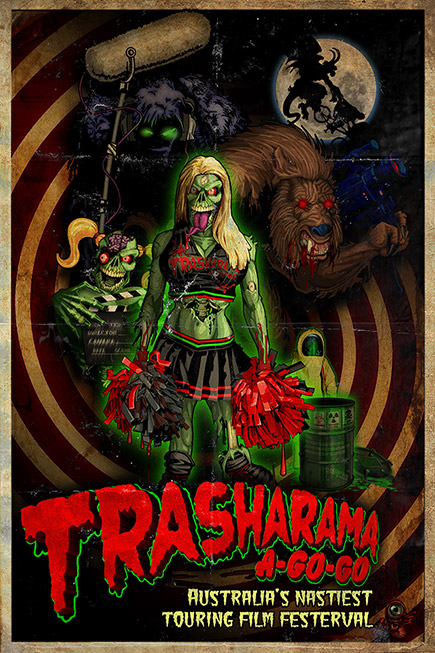 Altered the Clapper board Zombie girl by performing a Craniotomy on her frontal bone, as the character was way to similar to Sindee the undead cheerleader. Also added Jero the Toxic waste disposal guy - who carts Sindee in and out of the pseudo military storage facility each year (kinda a 2-4-5 Trioxin Dan O'Bannon thing). Returning characters featured are Sindee, obviously, Ortiz the Woof-boy: the Lycanthropic Cameraman, Mike: the sound guy from the black lagoon, the Zomb-Eye and KindliFresser scramblin' entertainment deamon.
13 December 2015 : Official Bluray Cover artwork designed by Arkhamhaus for the Australian feature film Stalkher featuring John Jarratt and Kaarin Fairfax has started popping up across the net.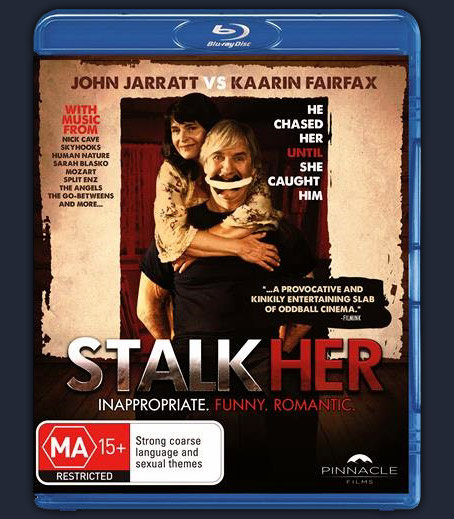 Concept Art :

Post-production theatrical poster designs for John Jarratt's directorial debut; Stalkher
29 November 2015 : Trasharama agogo's gambrinous Dick Dale Meets Fred Williamson at Monsterfest 2015 whilst rocking the now legendary Trasharama Green Sindee T-shirt designed by Arkhamhaus.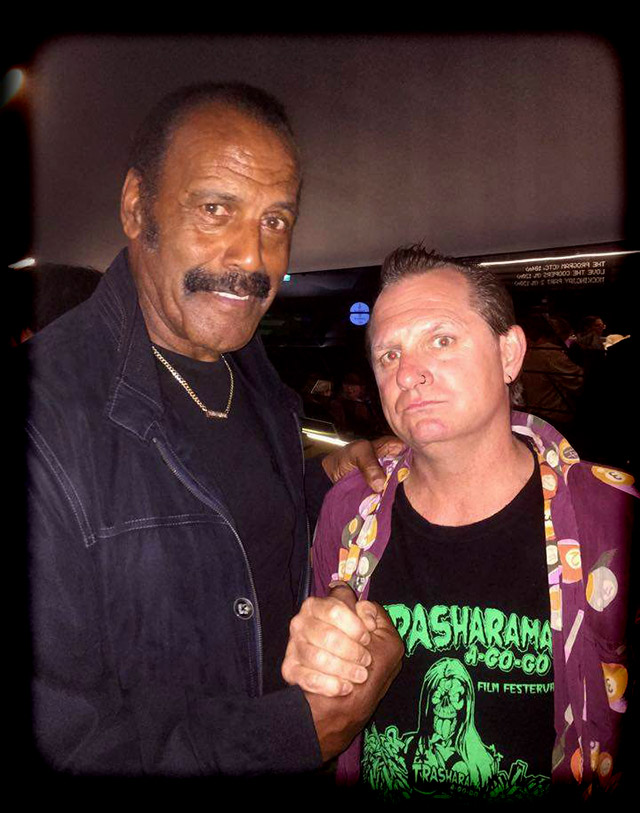 Fred Williamson made his name in the 1960s playing in the American Football League, where his harder than steel reputation earned him the nickname of 'The Hammer'. In the early 70s he moved into the acting caper, and soon became the face of the Blaxploitation explosion with films like BLACK CAESAR, HELL UP IN HARLEM and BOSS NIGGER, etc. Since that time Fred has worked on over 100 films as writer, director, producer, as well as an actor – with some of the coolest, most influential names in cinema history: Robert Altman, Quentin Tarantino, Larry Cohen, George Cooney, Pam Grier, Ben Stiller, Vince Vaughn, the list goes on. From INGLORIOUS BASTARDS to FROM DUSK TO DAWN, Fred Williamson has been involved in some of the gnarliest cult films ever committed to celluloid.
24 August 2015 : Stalkher interview on Channel Seven's Sunrise programme. Sunrise is an Australian breakfast television program, broadcast nationally on the Seven Network and is currently hosted by David Koch and Samantha Armytage. The program runs from 6am to 9am.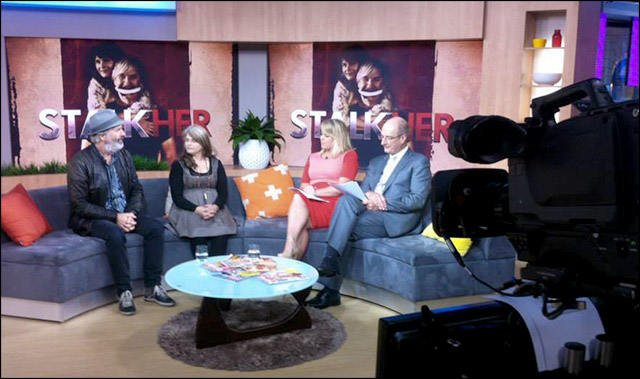 04 August 2015 : New Trasharama agogo film festival merchandise (Well my samples finally arrived anyway).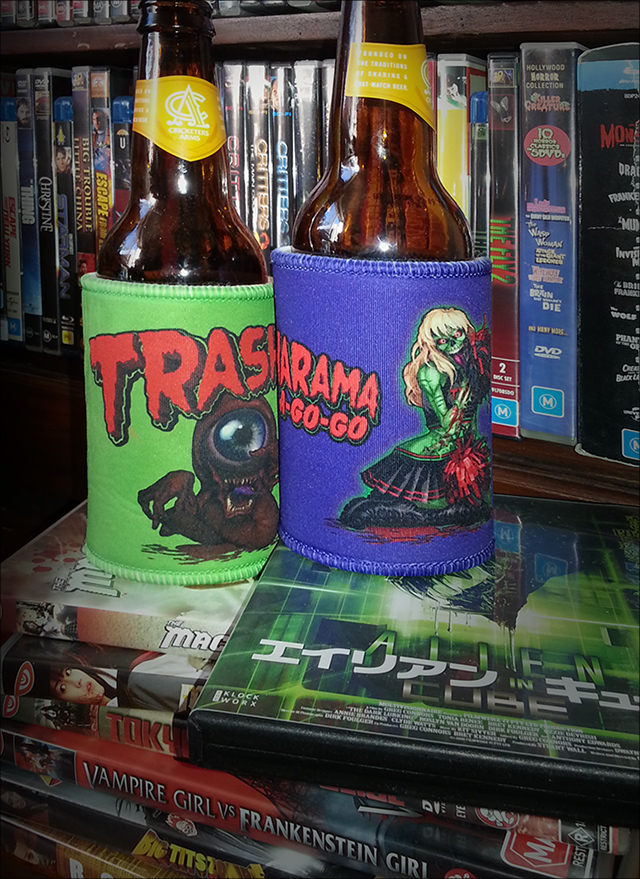 31 July 2015 : New promotional artwork designed by Arkhamhaus for Stalkher feature film directed by and starring John Jarratt makes an appearance on their official website and facebook pages. More Original Poster artwork and concepts to be posted on this site after the film's August 27th theatrical release date.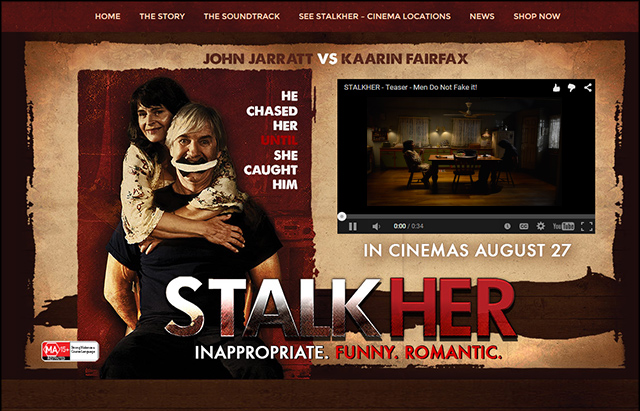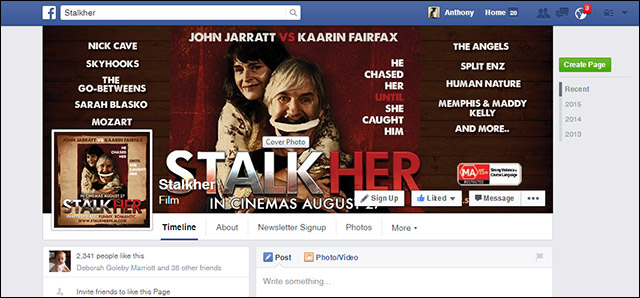 21 June 2015 : New poster art for the Trasharama agogo short film festival. Featuring the gangrenous Sindee Hughes, Cheerleader of the Living Dead, the vertebral SpineGrrl and the Reticulan SpacePilot, Captain Kang Foo-Feighta, who just doesn't give an Adamski.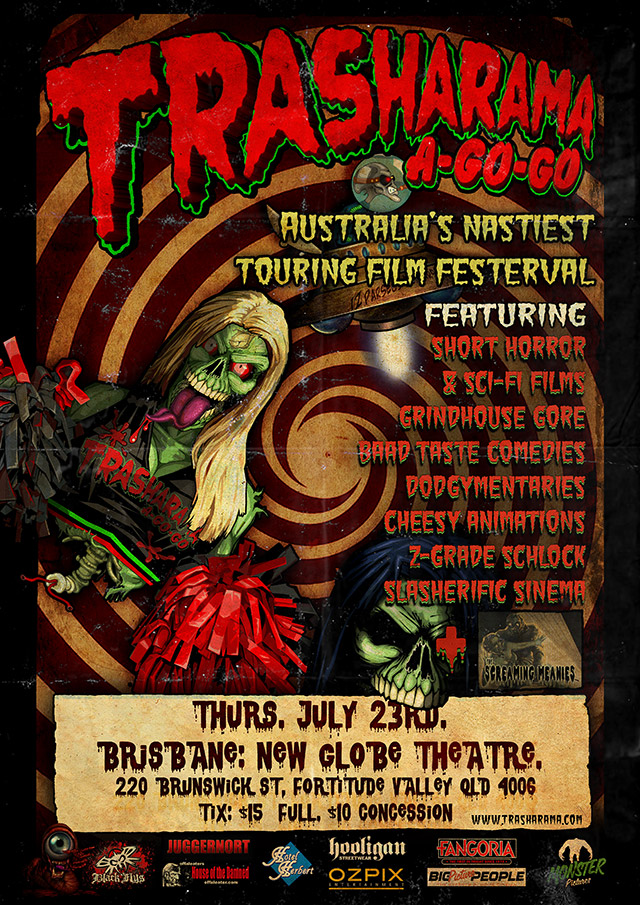 ... As Well as the 2015 Trasharama Teaser Trailer with introduction by Jen and Sylvia Soska aka The Soska Sisters or The Twisted Twins, Canadian siblings who collaborate as film directors, producers and screenwriters, prob best known for the horror film American Mary (2012). This Years Trasharama will Premier @ Monsterfest 2015.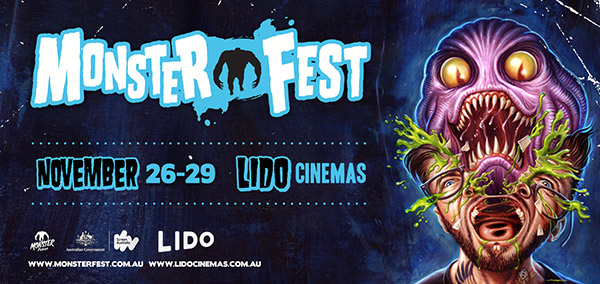 05 June 2015 : The Suicide theory gets a north american theatrical release.See further down for transcription & captioning job description.
07 May 2015 : Added footage to one of the earlier pages @ arkhamhaus.com, the Super Size Me Animatronic Funnel-web Spider.
SoundTrack : "Taking the Chance" (Russell)1982 from Now & Forever, 7th studio album by inimitable OZ soft rock band - Air Supply.
22 April 2015 : Trasharama Film Festival stubbie cooler reaches all the way to Argentina! Note to all ardent Trashophilliacs check out the recipients website.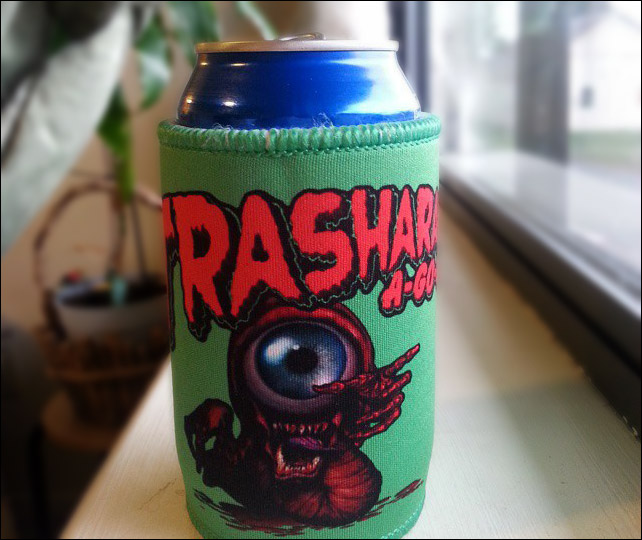 02 April 2015 : Arkhamhaus Begins transcription and captioning for Seven8 Media's unusual drama the Suicide Theory (2014) after having worked previously with them on the action horror flick Sleeper (2012).
A few Notes on Transcription & Captioning (to keep the net bots happy): A subtitle file (Transcription) is usually written for people who can hear, but maybe don't speak the language, or just refuse to turn the sound up on their 50" SONY Bravia (Deb), whereas closed caption files are supposed to replace the ability to hear what's going on. That really makes a difference for sounds that happen for which there's no visual on screen, say someone off screen angrily comes into a room, the hearing person can hear a door slam, and someone start talking, even if they don't understand the words, a hearing impaired person can get a lot from text appearing on-screen like [ DOOR SLAMS ] or [ OFF-SCREEN LAUGHTER ] or the like, which wouldn't logically be found in a subtitle file.
04 January 2015 : Promotional Posters for the 2015 Trippy Travelin' Trasharama Film Festival featuring Sindee the zombie cheerleader and other characters The poster design ties in with this years single colour Trasharama agogo T-shirt print run as well as the new animated title sequence (created by ArkhªmHªus and Aaron Wakem for the festival (see Below).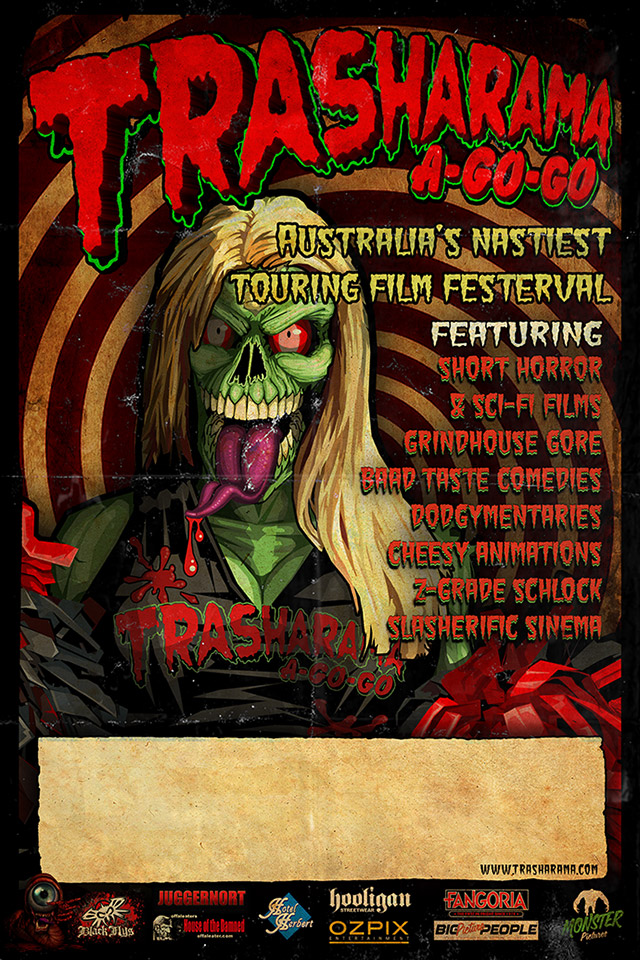 25 November 2014 : Holy TromaRama Agogo!!! It's Troma Entertainment's founder and film director Lloyd Kaufman sprucking one of the Trasharama T-shirts featuring Sindee the undead cheerleader designed by ArkhªmHªus @ Monsterfest alongside Master of Trash Dick Dale. Following two extremely successful west coast appearances at Stan Lee's Comikaze and the American Film Market, Lloyd Kaufman flew into Melbourne, Australia for his first Monsterfest film festival. On November 23-24, Kaufman hosted two exclusive Monsterfest events: an all day 'Make Your Own Damn Movie' Masterclass and a very Brady... I mean Troma double-bill - Tromeo & Juliet and the Toxic Avenger.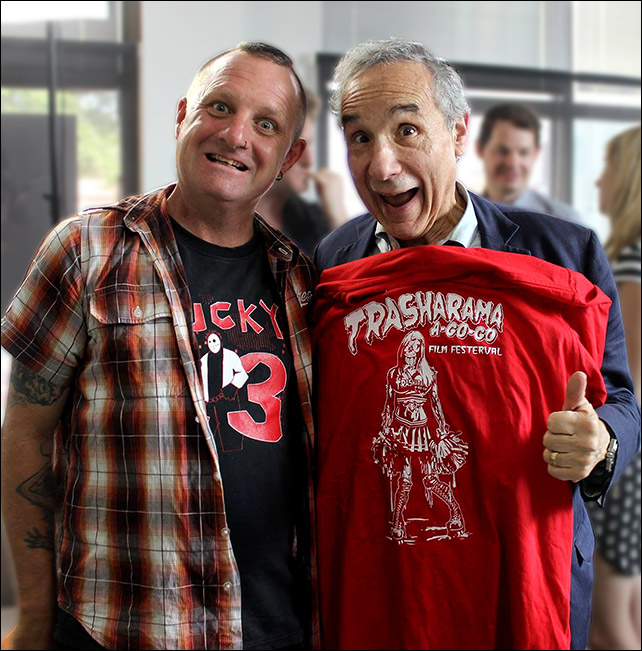 Troma Entertainment is a Behemoth within the B-movie world, creating and releasing tons of movies, including its most famous piece of celluloid, The Toxic Avenger. Troma has recently released 150 of its movies for free on YouTube, for example the classic Class of Nuke 'em high and Sgt. Kabukiman NYPD they even uploaded some older films which they just distribute like Abbot and Costello: Jack and the Beanstalk, or Bela Lugosi in The Corpse Vanishes or The Invisible Ghost. You can watch more modern fare like Zombie Werewolves Attack! and Blood, Boobs & Beast (a documentary about Don Dohler, another B-movie creator). Mr Kaufman has shown himself to be a filmmaker who truly understands how the internet can help him, rather than be something to be feared, so it's great to see him fully embrace a platform like YouTube to distribute his flicks, and to not freak out about the fact that people can watch stuff for free.
13 November 2014 : Trasharama agogo's New film festival introductory animation (sans audio). With thanks to Aaron Wakem for steering me through Adobe After Effects. Adobe After Effects is a digital motion graphics, visual effects and compositing app developed by Adobe Systems used in the post-production process of filmmaking and television production. After Effects can also be used as a basic non-linear editor and a media transcoder.
The new animated title sequence premiers at Monsterfest 2014.
November 2014 : Trasharama agogo, Australia's nastiest touring short film festival begins in Melbourne in conjunction with Monsterfest, "a deviant film festival dedicated to satiating all of your abhorrent cinematographic needs in the horror and cult genres."
Most recent site update performed : 30/06/ 2017
09:15am (GMT+10) Fri 30th June 2017 AD.
This Site is best viewed @ : <1280 x 1024 (32 bit colour)

1920 x 1200 works for me

You are Visitor Number :
Complete contents of Arkhamhaus Images.
Illustration Gallery : illustration is an arm of the visual arts, taking the form of drawings, paintings, photographs (a mélange of all three even) or other works of art that is created to advance a concept or dictate information (such as a story, poem or newspaper article) by providing a visual representation. A Wiggles Water-world large scale Mural, Film Festival character motifs, Glotap Company Logo illustration, Animated company logo designs, a pressure point chart Although, strictly speaking, texture painting doesn't fall into this catagory- my work on David Gould's Awaken has no where else to go- fans of 2000 A.D's ABC Warriors should appreciate the WarDroid design.

Cinematic Poster Art : Typically posters include both textual and graphic elements, although a poster can consist wholly of graphics or of text. Posters are designed to be both eye-catching and convey information. Posters may be used for many purposes. They are a frequent tool of advertisers (particularly of events, musicians and films) the Content of this gallery falls into the film category featuring theatre release posters, pre and post production concept posters for the German (Aug 2012) release of Bad Behaviour "Bösen Menschen passieren böse Dinge", the Thai release of Bad Behaviour (โฉดไม่มี ล) and character

playbills

. Stalkher (Queensland based feature film) Pre-production Concept Posters as well as theatrical and home entertainment (DVD cover) artwork are now viewable.
Props and Sculptures :

The difference between a set decoration and a prop is use. If the item is not touched by a performer for any reason it is simply a set decoration. If it is touched by the actor in accordance to script requirements or as deemed by the director, it is a prop. Prop weapons (

such as handguns, axes or even a fire poker

) read well but lack the inherent danger of the 'real' weapon and are almost always either non-operable replicas, or have safety features to ensure they are not dangerous. The increasing popularity of movie memorabilia (

a broader term that now includes costumes

) has added new meaning to the term "prop," broadening its existence to include a valuable after-life as a prized collector's item. Typically not available until after a film's premiere, movie props appearing on-screen are christened "screen-used". Sculpture involves 3-D artwork created by shaping or combining materials such as stone, metal, glass, or wood. Softer ("plastic") materials can also be used, such as clay, textiles, plastics, polymers and softer metals.

Cartoon Gallery : Title says it all really. A cartoon is a form of 2D illustrated visual art. While the specific definition has changed over time, modern usage refers to a typically non-realistic or semi-realistic drawing or painting intended for satire, caricature, or humor, or to the artistic style of such works. A mobile Phone Logo, freehand promo sketches, DIY Character designs, a drunken bear, farm animals, fish, crustaceans, a trio of lab rats, football club logos, and a slightly xenoglosic pumpkin. Because of the stylistic similarities between comic strips and early animated movies, "cartoon" came to refer to animation, and the word "cartoon" is currently used to refer to both animated cartoons and gag cartoons. While "animation" designates any style of illustrated images seen in rapid succession to give the impression of movement, the word "cartoon" is most often used in reference to TV programs and short films for children featuring anthropomorphic animals, superheroes, the adventures of child protagonists and related genres..

Zombie-Town : Many are the darkling forgotten facets of this world and boundless is our secret fascination with them...IT'S Anfractuous Artwork commissioned for the inconceivable Trasharama film festival...Toxic anthropomorphic sludge with audio equipment,..Bathycolpian Babes from beyond the grave! Werewolves! Reanimated Eyeballs! Blatant merchandise! (not sold here) Trailers for Sci-fi and Cthulhuin feature films associated with the deviant monstrosity of cinema we call Trash ... Scratch the surface and maybe you'll find a few odd ball illustrations done on my own time. Dig a little Deeper and you'll find some of the true classics from the Trash film circuit. Turn Not a blind third eye to these twilight anomalies, but rather draw back this digital canvas portal and behold the wonderment

...

Fantasy Gallery : Scythian Warriors (pencil), Fallen Angels (pencil), Demons (acrylic), an ancient Viking woodcut, a Dragon pendant (Sterling Silver), the Kurgan (pencil), the Ring Shaper and a selection of axes, swords and shields. Various illustration styles and photographic manipulations of females mostly faeries, elves, pixies... call 'em what you want, there is some PG-13 nudity. There's a fine pencil sketch of Queen Maeb I'm proud of, an interesting head and shoulders acrylic. Worth a look if your a fan of fantasy or Celtic, Scythian and Nordic mythology.
Works in Progress .
| | |
| --- | --- |
| | The Sketchpads : Following the same format as the galleries, these scribbles are works in progress (remedial translation:I haven't finished them yet), but don't let that put you off, observing how the designs develop has at least as much value as say, watching paint dry or trying to hit the arse end of a cow with a banjo. |
| | |
| --- | --- |
| | |
| | |
All names, characters, images and logos within the boundaries of this site are protected by copyright, and other intellectual property laws. All rights in relation to the products and creations identified within this website are owned by Anthony Marriott (Arkhamhaus Images) or the party designated as the owner of the rights. This site is © Anthony Marriott. All Rights Reserved. There is no system of registration for copyright protection in Australia. Copyright protection does not depend upon publication, a copyright notice, or any other procedure. Copyright protection is free and automatic. While the copyright notice is not required for protection in Australia and in most other countries, it does notify people that the work is protected and identifies the person claiming the rights. In Australia, copyright law is contained in the Copyright Act 1968 (Cth) and decisions of courts. As a result of international treaties such as the Berne Convention, most foreign copyright owners are protected in Australia, and Australian copyright owners are protected in most other countries.

"Night time is really the best time to work. All the ideas are there to be yours because everyone else is asleep."
— Catherine O'Hara